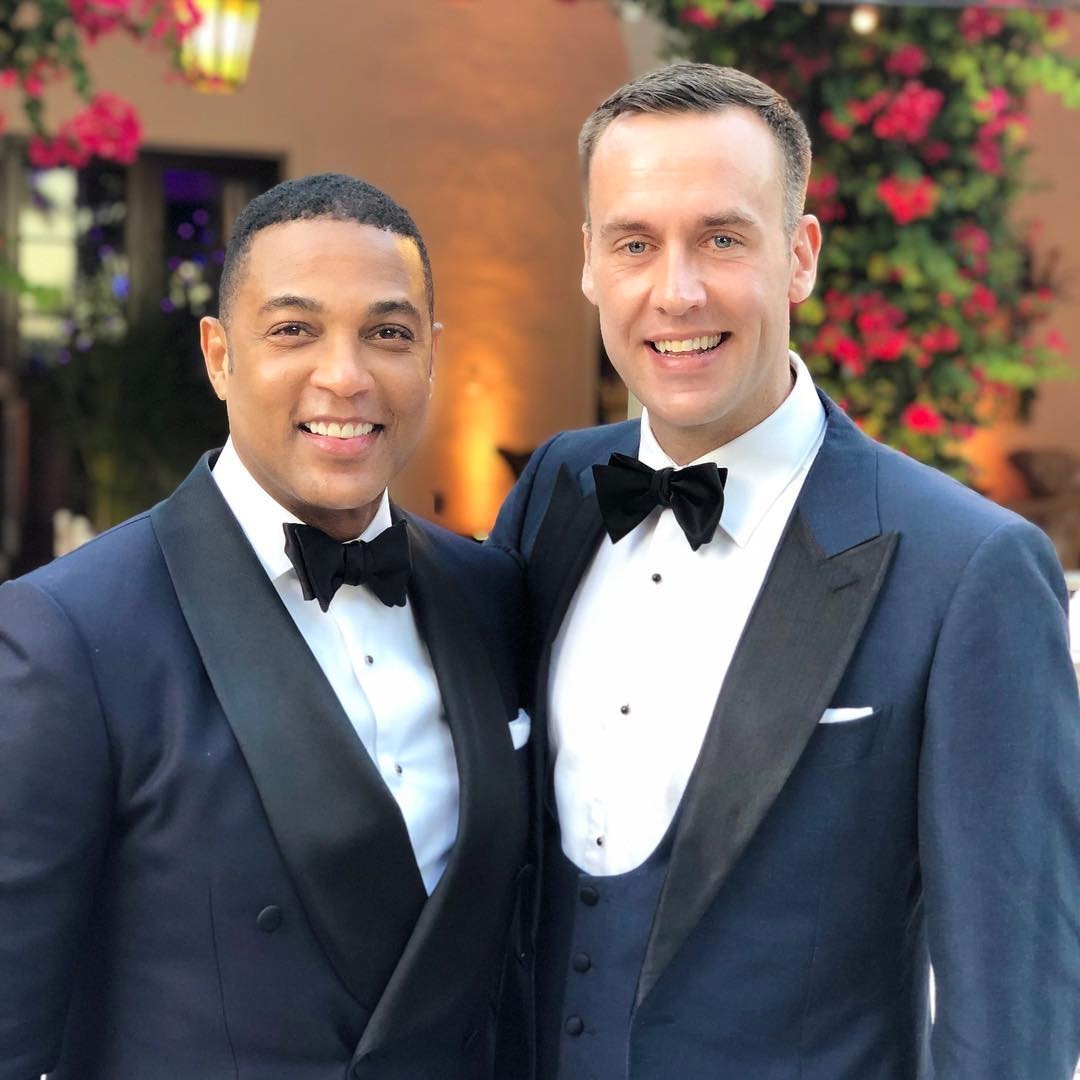 Instagram / Don Lemon
Don Lemon is engaged!
The 53-year-old CNN host is set to marry partner Tim Malone, a New York real estate agent. The two announced the news on Saturday. Lemon posted on his Instagram page a photo of Malone's adorable proposal; Their two poodle mixes, Boomer and Barkley, wore matching bow tie-shaped dog tags that read, "Daddy will you marry Papa?"
"He said yes!" Malone wrote on his Instagram Story.
He proposed to Lemon after the two celebrated his 35th birthday with friends.
Lemon, who came out in 2011, wrote, "He gave me a present on his birthday. How could I say no?"
A hilariously drunk Lemon had announced during a live New Year's Eve broadcast on CNN at a bar in New Orleans in 2016 that he was resolving to be "less self-centered" and open to finding a relationship in the new year.
He had just started dating Malone a few months prior, and his partner accompanied him at the bar.
The following year, Lemon and co-host Brooke Baldwin returned to the same spot for another live New Year's Eve broadcast, where he broke into song and declared that he had in fact found love in 2017.
He and Malone rang in 2018 with an on-air kiss.