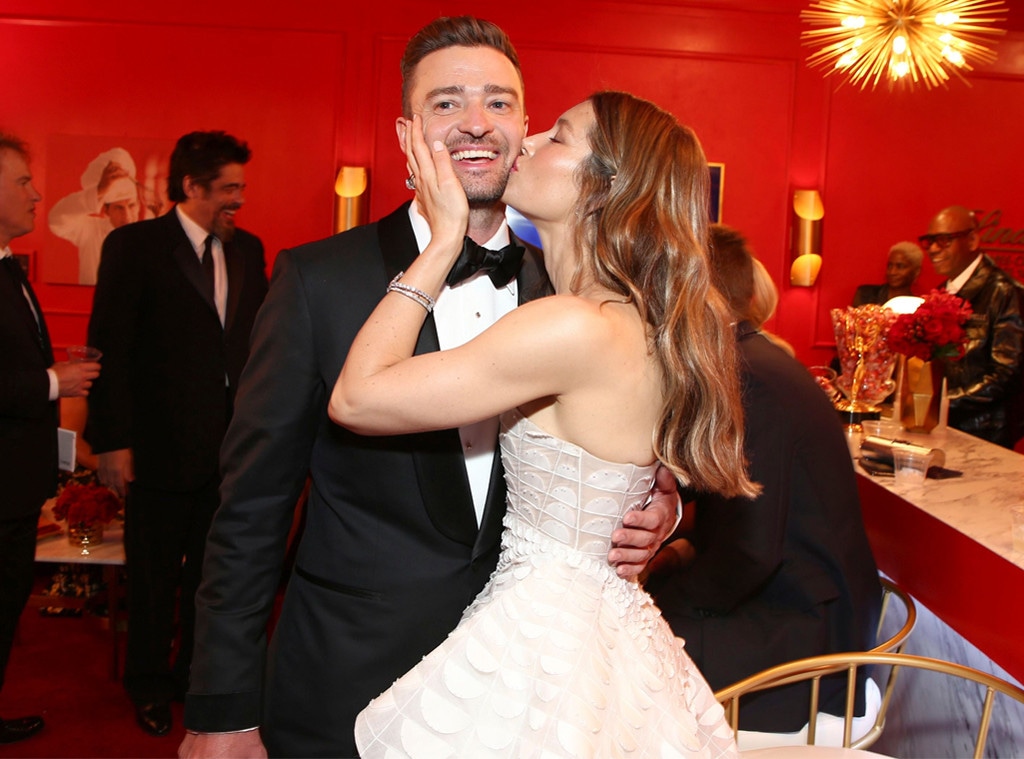 John Salangsang/Invision/AP/REX/Shutterstock
Justin Timberlake is bringing sexy back—and Jessica Biel is here for it.
The 38-year-old singer showed off his dance moves during Thursday night's Man of the Woods Tour stop in Grand Rapids, Mich.
While performing his hits on the Van Andel Arena stage, the former 'N Sync member spotted his wife in the audience and did a few pelvic thrusts in her direction. The actress was clearly a fan of his little routine and was all smiles.  
"GIMME," she wrote alongside footage of the incident on Instagram.
That wasn't the only intimate moment the couple shard on the tour. Just a few days ago Timberlake shared photos of his wife playfully grabbing his butt backstage. 
"Get some, @jessicabiel," he captioned the shot. 
"Got some," she cheekily replied.
Biel also shared a picture of herself giving her main man a smooch back in February.
"I cherish those cheeks and everything else about you, baby," she wrote alongside the photo.
Of course, the PDA shouldn't surprise their fans. After all, the two have gushed over each other several times on social media and at events.
"My partner in this thang called life... you are the most wonderful human I have ever met," he wrote in a birthday tribute. "You make me smile, laugh, and love life more than I knew I could. I cherish every moment with you and can't wait to spend so many more years doing the same... but, new. Happy Birthday, you GOD OF ALL SMOKE SHOWS!! Love, Your Huz."
The Thursday concert was one Timberlake's rescheduled shows. The 10-time Grammy winner postponed a number of performances due to bruised vocal chords.