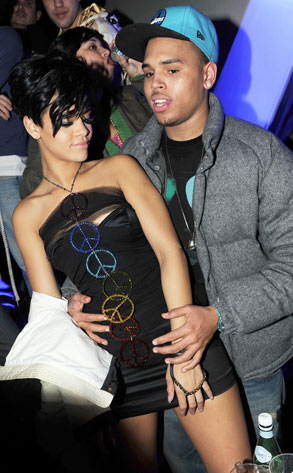 Fame Pictures
Dear Ted:
It is my perception that African-American male stars who have commented on the Rihanna-Chris Brown situation either say it's no big deal or that everyone makes mistakes. It smacks of acceptance of this behavior, and that's not cool. Are they afraid of looking less masculine by admitting this is wrong? Please tell me I'm wrong.
—Jputnam
Dear Political Incorrect:
I don't think race is really the case here. I just think a lot of the people who are commenting have met or worked with these two in the past. Let's pray some justice gets served in the hearings.
Dear Ted:
Do you really think Kristen Stewart was a good choice for Twilight? I've seen some of her other work and she is decent in Into the Wild and Panic Room, but I thought she was a little all over the place in Twilight. I think she can grow into a good actress (nothing like how Dakota Fanning will one day rule the Oscar world), but I think they could've cast someone better to play Bella. Who did you picture in the movie? My thought: Kat Dennings would've been a better choice. I know you can't change actors now, but someone needs to begin working with Kristen pronto if they want the audience to relate to her in New Moon. The next few books aren't as Sweet Valley High and will require much more skill.
—Jenni
Dear CAA:
I don't know if I didn't like Kristen in the movie, or if the budget was too small that it just sucked in general (compared to the books that is, chill Twilighters). I think they should have cast an unknown for Bella.
Dear Ted:
Have you ever been the subject of your own Blind Vice tales? Love ya in Texas!
—Miss Valerie