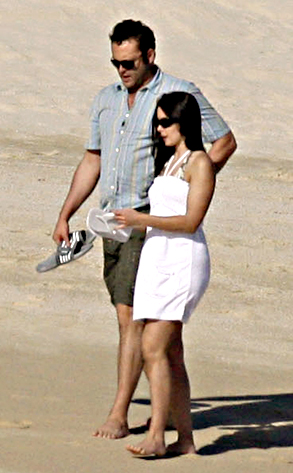 Fame Pictures Inc
Could Mr. Swinger be ready to tie the knot?
Vince Vaughn is set to marry 29-year-old Canadian real-estate agent Kyla Weber, at least according to her hometown newspaper.
And the source of the scoop: the betrothed's dad.
"Ken Weber confirmed that his daughter is indeed engaged to the Wedding Crashers funnyman, but chose not to comment further," the Calgary Herald stated in a Thursday story. "He said his daughter is presently in Los Angeles and no longer in Calgary."