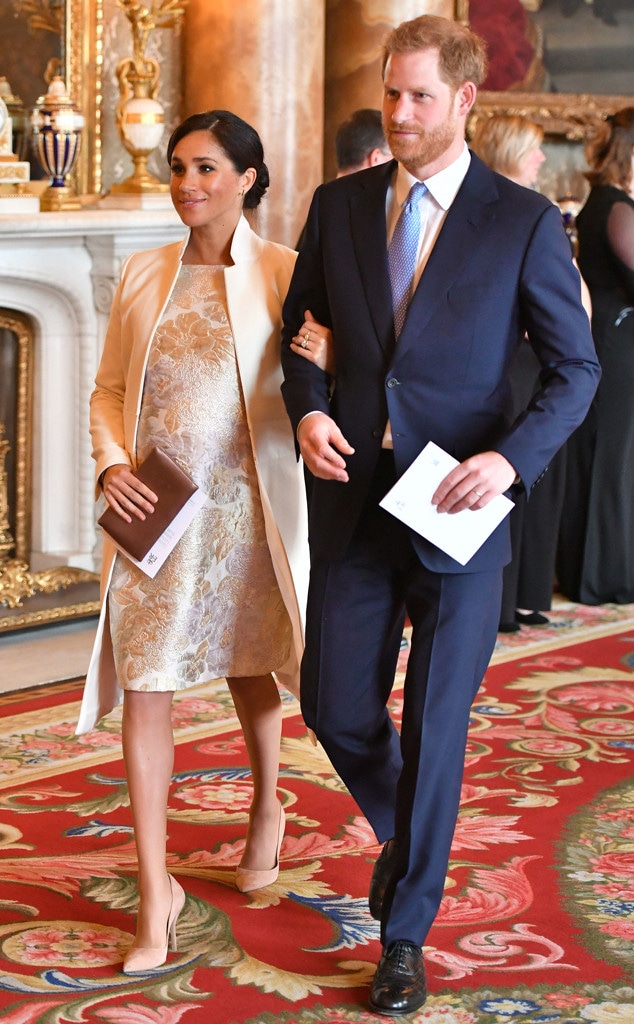 Dominic Lipinski/PA Wire
Welcome to your new neighborhood, Meghan Markle and Prince Harry!
The parents-to-be have officially moved into their newly renovated home, Frogmore Cottage, on the Frogmore Estate in Berkshire. The Duke and Duchess of Sussex, who are expecting their first child soon, were first revealed to be leaving their two-bedroom Nottingham Cottage at Kensington Palace in London last November.
"Windsor is a very special place for their royal highnesses and they are grateful that their official residence will be on the estate," Kensington Palace said in a statement at the time. 
The move isn't the only change in the royal family's logistical structure. Last month, the formation of a new household for Harry and Meghan was confirmed, ending the joint household the prince shared with older brother Prince William at Kensington Palace. 
"The Queen has agreed to the creation of a new household for the Duke and Duchess of Sussex, following their marriage in May last year. The Household, which will be created with the support of the Queen and the Prince of Wales, will be established in the spring," a royal statement announced. "The Duke of Sussex currently has his own private office, which has been supporting the Duchess since Their Royal Highnesses engagement in November 2017. This long-planned move will ensure that permanent support arrangements for the Duke and Duchess' work are in place as they start their family and move to their official residence at Frogmore Cottage."
"The Queen has given permission for the Duke and Duchess of Sussex to base their Household Office at Buckingham Palace," the statement continued. "Their Royal Highnesses will appoint new communications staff, who will form part of the Buckingham Palace communications team and report to the Queen's Communications Secretary, Donal McCabe. Kensington Palace will continue to support Their Royal Highnesses until that team is in place."
Kensington Palace further confirmed Sara Latham had been appointed to head up communications for the couple and would report to McCabe. 
As the cherry on top of their newly established structure, the duke and duchess unveiled their own new Instagram account earlier this week, setting themselves apart from the Kensington Palace account they previously shared with William and Kate Middleton. 
"Welcome to our official Instagram," they captioned their first post. "We look forward to sharing the work that drives us, the causes we support, important announcements, and the opportunity to shine a light on key issues. We thank you for your support, and welcome you to @sussexroyal." 
Now, all that's left to do is welcome baby Sussex.