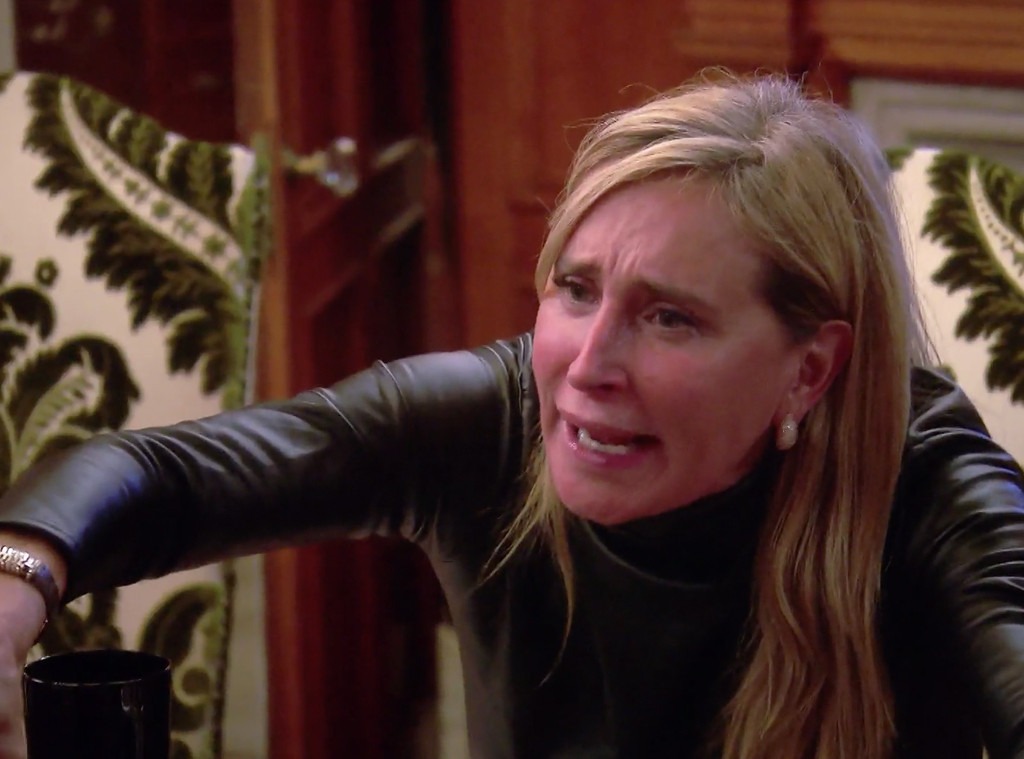 Bravo
Something magical happens when ladies of The Real Housewives of New York City go to Dorinda Medley's excessively decorated home (no matter the holiday) in the Berkshires. Inhibitions are thrown out the window, as are common table manners. It's reality TV at its finest.
And now RHONY's back there again for the season 11 trip, trading in the annual wintertime trip for Halloween. In the clip below, The Real Housewives of New York City stars are seated around Dorinda's table. Dorinda can't stop looking at Luann de Lesseps' breasts, Bethenny Frankel is encouraging Sonja Morgan to hydrate, Sonja is clutching Ramona Singer's dog to her bosom…it's quite the scene.
"There's a line in Spinal Tap: 'This one goes to 11.' Sonja's at a 15," Bethenny says in a confessional.
"We are going all night! We're going to the billiards," Sonja says while clutching Coco, ignoring her friends urging her to put the dog down.
"Sonja is now literally out of control…When she's like this so wasted, I don't want her holding Coco," Ramona says.
Then Bethenny shows off some rings and Dorinda brings up a diamond she got from her late husband Richard. This sets Sonja off, especially because they visited a Morgan estate earlier in the day.
"I think Dorinda's biggest problem about me bringing up my ex is that he was a Morgan," Sonja says in confessional. "She's with John and she doesn't really want to be with John and he's Joe Schmo."
And thing things take a turn back at the dinner table while discussing the trip to the Morgan house.
"I said look at these antiques and Dorinda put her paws all over these letters. You go in that f—king house, you don't touch those f—king letters! You don't touch the f—king Morgan letters!" Sonja screams and bursts into tears.
Bethenny sums it up perfectly, "What just happened?"
The Real Housewives of New York City airs Wednesdays, 9 p.m. on Bravo.
(E! and Bravo are both part of the NBCUniversal family.)