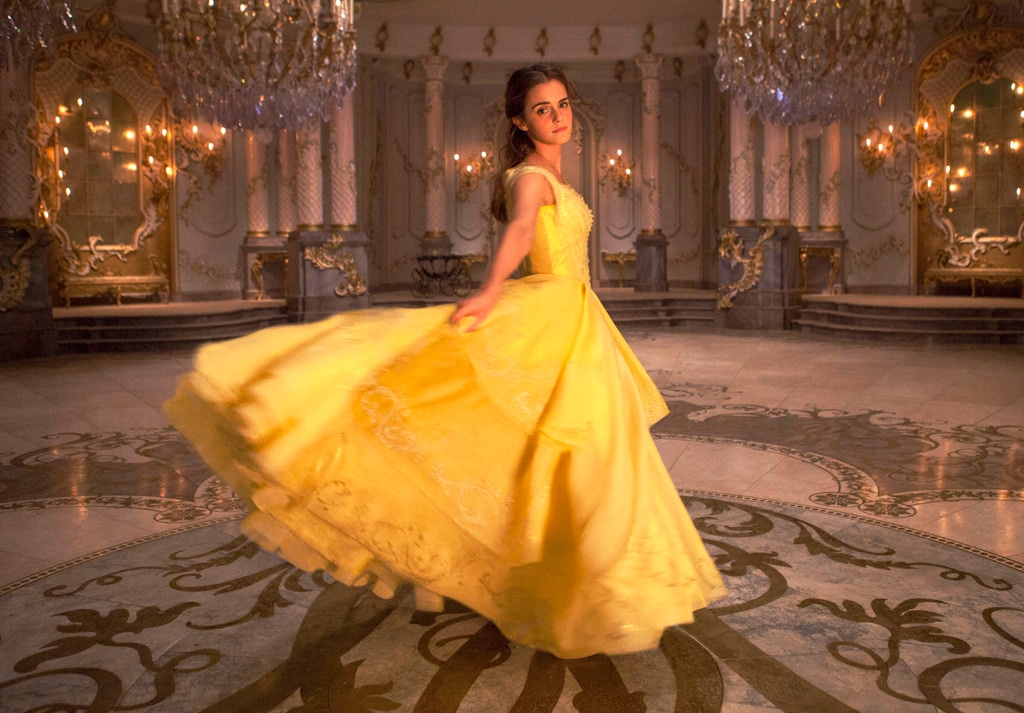 Disney
Honestly, what's not to love about Hermione Granger, err, we mean Emma Watson?!
The British actress is celebrating her 29th birthday today and we can't believe she's already been in our lives as an actress for 18 years. Beginning in 2001, the birthday girl won us over and made us root for her as Hermione in the Harry Potter films.
Harry Potter and the Sorcerer's Stone was her first role ever and it was quite a big one. Eight films later, Watson's muggle-born, wand-wielding character cemented herself as one of the most iconic and definitely most adorable characters in the franchise.
You can't tell us you don't instantly think of her saying, "You're saying it wrong. It's Leviosa, not Leviosar!" whenever Hermione's brought up in conversation or her adorable face pops up in any of the films.
She was just the absolute cutest...and so sassy!
Once the Harry Potter films ended—we're still sad there aren't more chronicles of Harry, Ron and Hermione coming our way—Watson branched out and proved over and over again that acting was in her blood.
She has showed extreme range in her film career and based on how talented she's always been it's clear she isn't stopping anytime soon. In fact, she is set to play Meg March in the upcoming film Little Woman and we are counting down until its release.
When it comes to her other work thus far there are a few major standouts that come to mind.
For starters, she slayed in the instant hit Perks of Being a Wallflower based on the best-selling novel by the same name. She also made us believe that she could be a stuck-up teen who liked to rob celebs in The Bling Ring and has had her fair share of horror and thriller tales hit the big screen.
Most recently she's earned her place in Disney princess history as the memorable and beautiful Belle in the 2017 live-action version of Beauty in the Beast. Just when you thought you couldn't love her anymore, she sang and read brilliant books and turned our childhood favorite into a classic.
While we have our own favorites when it comes to Watson's roles over the past two decades, we want to hear which one is your favorite.
Vote for the Watson role that you can't forget below and then celebrate her birthday by watching all these movies all week long...you know you want to.
Happy birthday, Emma! Cheers to 29, we can't wait to see which character you perfectly embody next!