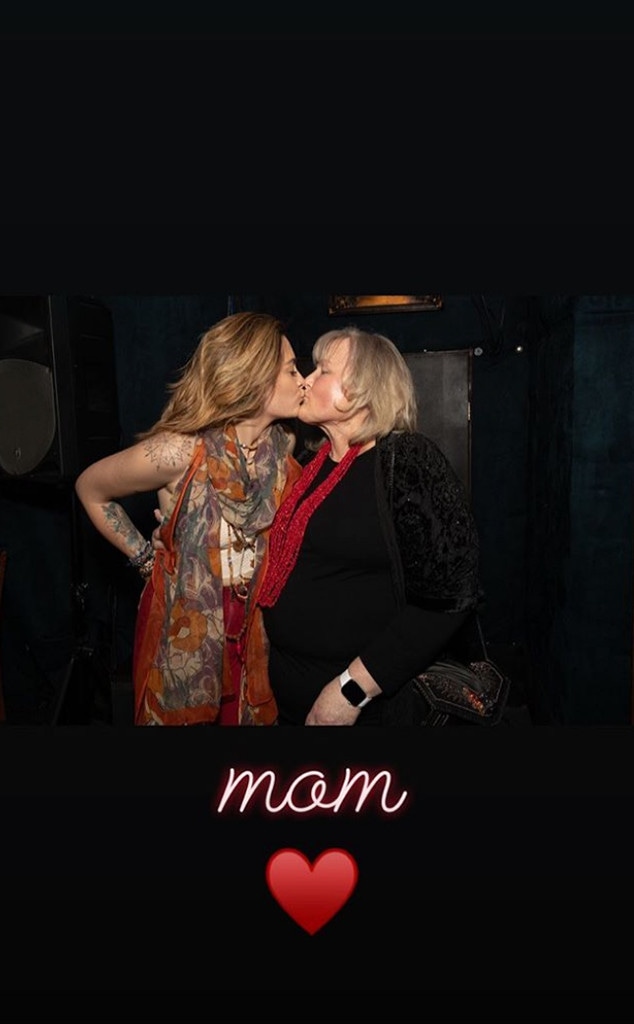 Instagram / Paris Jackson
Paris Jackson has returned to the stage after suffering a medical scare, with the support of her mother Debbie Rowe, brother Prince Jackson and godfather Macaulay Culkin.
On Saturday, the 20-year-old daughter of the late Michael Jackson, Debbie's ex-husband, performed a show at the Mint club in Los Angeles with Soundflowers band mate and boyfriend Gabriel Glenn. Paris posted several photos from the concert, including a pic of her and her mother sharing a kiss on the lips.
The two were estranged when Paris was a child but reconciled in 2013. They have grown even closer in recent years, with Paris supporting Debbie as she battled breast cancer.
The concert took place two weeks after Paris received medical treatment after suffering a medical emergency at home. She signaled she was OK on social media, and hours later, she was seen out in L.A. with her boyfriend.
"Paris was in a fantastic mood Saturday. Music is really an emotional outlet for her, so whenever she has the opportunity to perform—it is when she truly shines and is in a good place," a source told E! News. "Paris knows she has a lot going for her right now, so she is excited to just take the next right step and get back on track. She has several modeling and music gigs in the pipeline, and her birthday is on Wednesday, so things are looking up from just a few weeks ago."
Paris' mom, Macaulay and Prince—Debbie and Michael's eldest child, were seen arriving separately at the show. 
Debbie looked like a proud mom, sporting a faint smile for the photographers.
It marked the first time Prince was photographed in public since the release earlier this month of the controversial HBO documentary Leaving Neverland, which focuses on two men accusing the King of Pop of past child sex abuse.
The Jackson family has denounced the project.
Chelsea Lauren/Shutterstock
Singer Chris Brown also supported Paris at the concert.