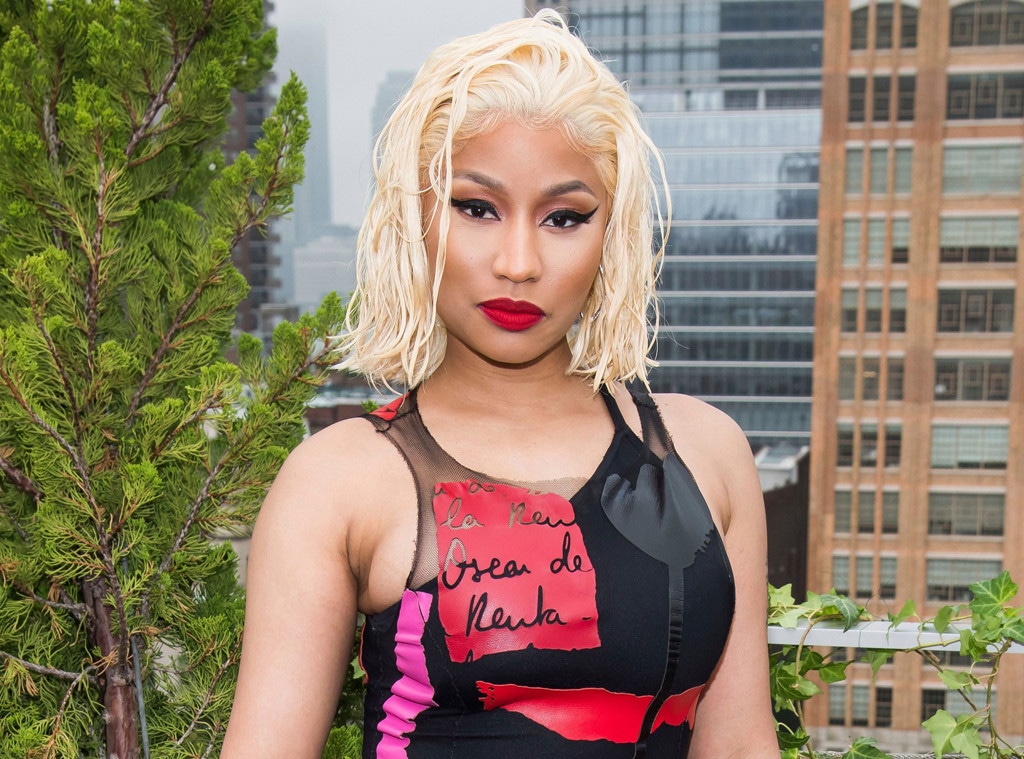 Charles Sykes/Invision/AP/REX/Shutterstock
Nicki Minaj's former stylist Cristina Acevedo has filed a lawsuit against the rapper.
According to court documents obtained by E! News, Acevedo is alleging in her lawsuit that she was never paid for her services. The lawsuit alleges that once Acevedo's time was up with the "Barbie Dreams" rapper and her invoices were submitted, "Minaj subsequently refused and continues to refuse to pay even one penny to [Acevedo]."
The documents state that the stylist's daily fee was $1,500 per day and her duties purportedly entailed that she would "personally style Minaj and/or members of her family from time to time as needed."
According to the lawsuit, Acevedo began her time with Minaj in April 2017 and worked with her for a total of 24 days, "frequently beyond a 10-hour day," over a two-month span.
Acevedo is seeking $43,200 in damages because that is allegedly what she is owed with her daily fee as well as a 20% agency fee.
So far, Minaj has not commented on the allegations in the lawsuit.
Minaj has become a fashion star in her own right as of late. She had a major presence at New York Fashion Week in September not just because of her major fight with Cardi B.
The 36-year-old rapper has been known to take huge fashion risks and can most definitely be included in the same group as Lady Gaga and others when it comes to red carpet style.
At the 2018 People's Choice Awards, for instance, she wore a custom purple lace Versace gown with "bondage gold buckles enriched by degrade purple beading." Minaj has also had her fair share of wardrobe malfunctions and dealt with them in a seamless fashion.
Minaj's unique style was at the center of Acevedo's lawsuit against her. The lawsuit commented on the rapper's "flamboyant outfits, colorful wigs and notoriously larger-than-life personality."
E! News has reached out to Minaj's attorneys.