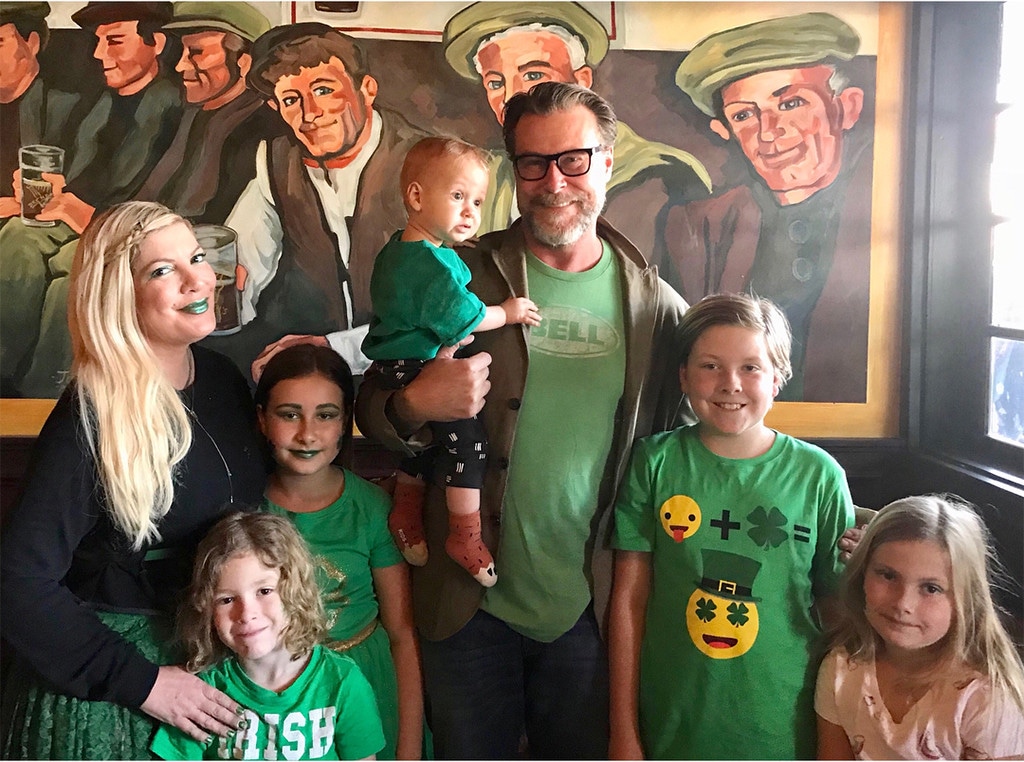 Instagram
Tori Spelling's husband Dean McDermott has had it up to here with the mommy shamers and the body shamers.
Earlier this week, the Beverly Hills, 90210 alum posted on her Instagram page a sponsored post showing two of the couple's children, daughters Stella, 10, and Hattie, 7, snacking on Little Bites strawberry yogurt muffins. Cue the comments from trolls about childhood nutrition.
"Hey everybody I am sick and tired, sick and tired, of everybody taking a shot at my wife Tori Spelling," McDermott said in a selfie video posted on Friday night. "Just because she's a celebrity they think they can say and do whatever they want. She posted about a snack. It's a snack, people. Haven't we given our kids a snack before? Cakes, cookies, whatever. It's a snack."
"She's a great mom," the actor and chef continued. "We're great parents. Our kids eat healthy. They eat a lot of fruits and vegetables, and occasionally they have a snack. So can we get over ourselves?"
He added, "Well listen, to all you parents out there who think they are holier than, let he who is without sin cast the first stone. Why don't you just right size the problem? It's a snack people, get over it!"
In January, McDermott took to Instagram to slam trolls who criticized his and Spellings' kids' weight and clothing, after seeing a family photo on her feed.
"I am absolutely horrified and disgusted by the comments being left about my children," he wrote. "Body shaming and bullying my children??!! What is wrong with you people??!!"