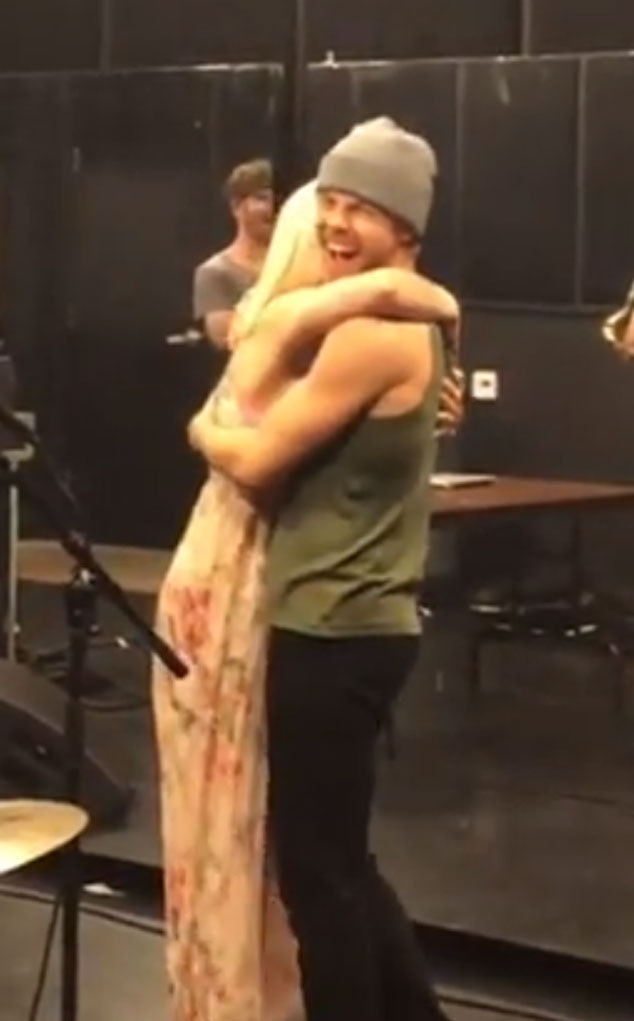 Instagram
Too cute!
Derek Hough and his mom Mari Anne Hough share a sweet mother-son moment in his latest social media post. On Friday, the World of Dance judge took to social media to share a video of him and his mom dancing together. In the video, you can see Mari Anne watching Derek at his tour rehearsals. Then, as the song "Do You Love Me" starts playing, Derek dances over to his mom and reaches out for her to join him.
As the song comes to an end, an excited Mari Anne can be seen clapping her hands and hugging Derek. The duo then continues to dance as "My Girl" starts to play.
As Derek twirls his mom around, the look on her face is pure joy.
"Nothing like havin your mom pop into rehearsals and givin her a twirl," Derek captioned the video, adding the hashtags #mygirl #thetour.
In just a few days, the Emmy winner will hit the road for Derek Hough Live – The Tour, kicking off on April 5 in Charlotte.
Take a look at the video above to see Derek dance into the weekend with his mom!