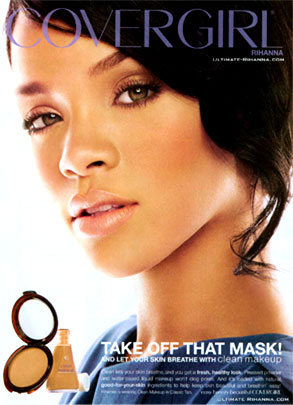 Cover Girl
Will Rihanna lose any of her celebrity endorsement deals due to her getting back with Chris Brown?
—O7, via Twitter
Rihanna isn't losing her lifetime supply of CoverGirl Wetslicks Fruit Spritzers just yet.
Sure, thanks to reports of a reunion with her alleged pummeler, Rihanna definitely looks like less of a role model for young girls, marketing experts tell me. And the singer's endorsement clients may very well dump her. But not yet.
It just so happens that Rihanna's future as a shill depends on one person, and that is...