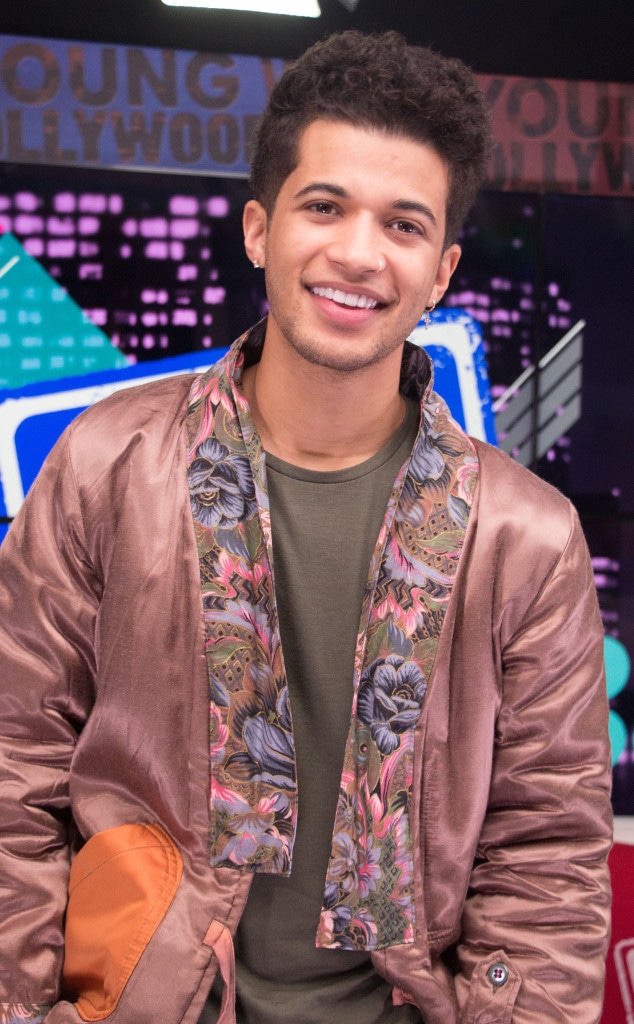 Mary Clavering/Young Hollywood/Getty Images
Lara Jean has a new boy in her life, or maybe it would be more accurate to say she's got an old boy back in her life. 
The To All the Boys I've Loved Before sequel has officially found its John Ambrose, AKA the last boy who got a love letter from Lara Jean (Lana Condor). She met him in Model UN, and while we saw a boy claiming to be John Ambrose at the end of the first movie, the second movie is going in a different direction—the direction of Jordan Fisher. 
Fisher is a Disney Channel alum who won season 25 of Dancing with the Stars and recently starred as Mark in Fox's Rent Live(ish), and now he'll be playing the fifth boy who stole Lara Jean's heart, and might turn out to be some competition for Peter Kavinsky (Noah Centineo). 
In the sequel to Jenny Han's novel, which the first movie was based on, John Ambrose is quite the catch, and he's also an old friend of both Lara Jean's and Peter's. But the movie ended with Lara Jean and Peter back together, while the book didn't, so we don't yet know what we're in for with this sequel. 
In the announcement video posted on Twitter, Condor knocks on the door of John Ambrose's trailer and then grabs Fisher's hand and tells him they have some work to do. Does that work involve preparing Fisher to become the internet's next boyfriend? Because that's what happened to Centineo with the first movie, and the internet sure does love its boyfriends. 
"We couldn't be more excited to have Jordan Fisher join the To All the Boys family as John Ambrose McClaren," said producer Matt Kaplan in a statement. "Jordan's charisma practically leaps off the screen with anything he does, whether it's acting, singing, or dancing. There isn't a more perfect guy who could believably shake things up in Lara Jean and Peter's world."
Condor and Centineo are obviously both back for the sequel, alongside Janel Parrish, Anna Cathcart, John Corbett, and more. For everything we know about the sequel so far, scroll on down. 
No release date has been announced.