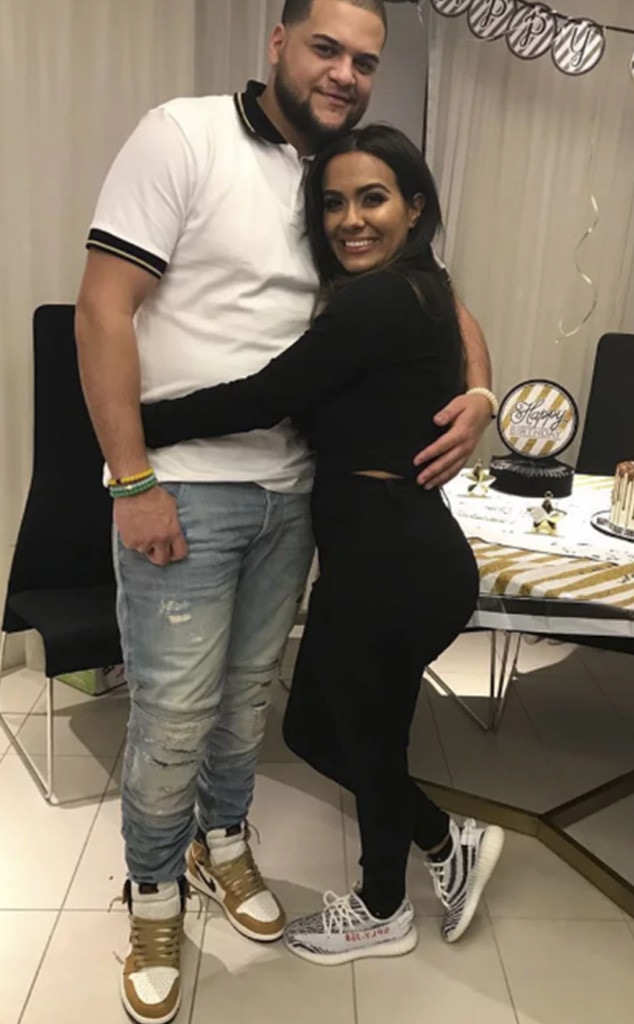 Instagram
Time flies when you're madly in love.
This season on Teen Mom 2, Briana DeJesus has introduced viewers to a special man in her life. Oh yes, she has a serious boyfriend named John Rodriguez.
While the pair may be keeping their romance private on social media, the MTV star is sharing new details about what makes this relationship so special.
"We're about to hit a year in May so we're planning a first anniversary trip," Briana shared with E! News exclusively. "Everything has been good. He's great. He's super attentive to the girls. He loves the girls, the girls enjoy him and everything's been good."
And before you start asking if a ring is in her future, Briana has your answer.
"I like him because he doesn't rush this relationship. We both have been taking it slow," she explained. "We're not looking into having any kids right now. We're not looking into moving in together. We're not looking into getting married. We're just enjoying each other and taking things how it is."
Briana continued, "And maybe one day we'll talk more into detail about what we're going to do in the future. We've been good. No rush this time."
The proud mother-of-two also understands that her life isn't exactly a walk in the park. In addition to having cameras follow her around, Briana also has close to one million Instagram followers who are always quick to sound off on what they see on TV.
With that in mind, fans should be warned that they won't be seeing the pair on social media flaunting their relationship each and every day.
"He's brand new to this. He's working into my life," she explained. "I'm the one who has two kids from two different baby daddies. I'm the one that has the crazy family, but I also don't want to throw in social media because I feel like that's a whole other world and people can be mean and cruel so I just want to keep our relationship private as much as possible."
And if there was any doubt that Briana is being extra careful with this romance, the 24-year-old admitted to us that she's careful about how she describes John to her kids.
"Nova only knows John as my friend. I've never introduced Nova to John as my boyfriend. I don't plan on doing that any time soon," she shared. "I don't show affection around John when Nova's around. I try to keep it super friendly, super cool."
She added with a bit of laughter, "Juggling three different men in one time is hard."
Watch Briana's journey when Teen Mom 2 airs Monday nights at 9 p.m. only on MTV.