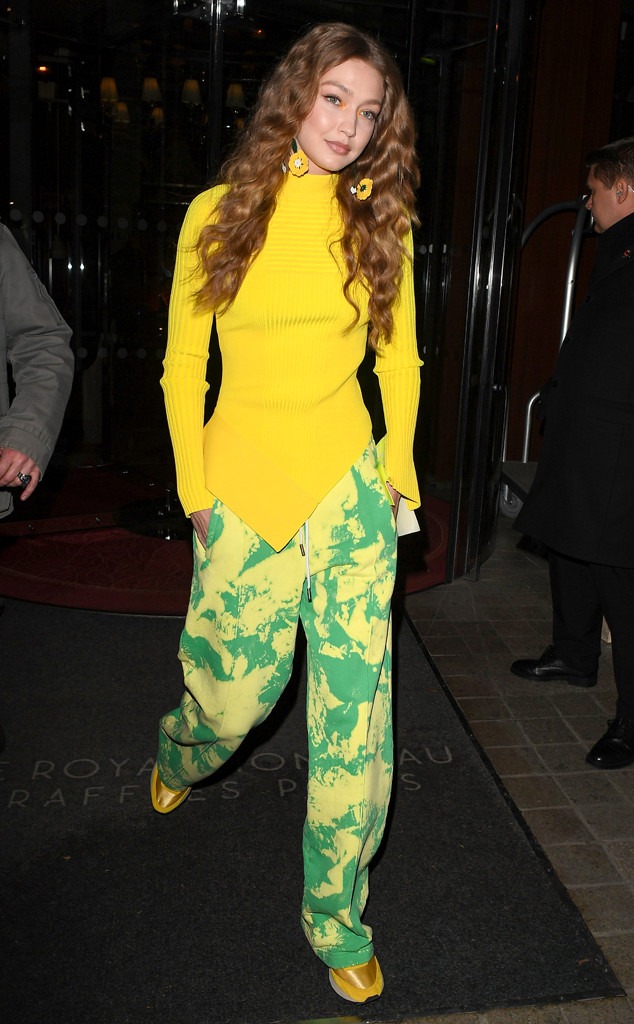 Beretta/Sims/Shutterstock
Gigi Hadid has some choice words for a Twitter user who is seemingly judging her appearance.
It all started when the model met a family while on location for a shoot on the beach. According to the star, the family asked for a photo moments after she wrapped "shooting in the sun [for] 12 hours in a wig." In Gigi's words, she knew "this look wasn't my best moment to take a pic [with] fans." However, Hadid is not one to disappoint her devoted fans so she obliged, despite knowing her appearance wasn't her "best."
Now, it seems like she is regretting this act of kindness since one of the family members seemingly dragged her on Twitter. The sassy Twitter user also tweeted a screenshot of her response to the photo. "That's.... something," the girl shadily responded to the photo. One person added, "Why does she look like that[?]"
Upon seeing the mean comments, Gigi scolded the user, whose Twitter handle is "noor LOVES zayn." It seems the model was disappointed by the negativity in the Twitter thread, after all she "decided to still be open and kind to your family," even though she felt her looks weren't up to her typical standards. 
"it bums me out that there's people like you who function on an intelligence level that would look beyond the nice experience I had with your sweet fam & turn that into such a negative and mean train of thought," the 23-year-old tweeted. 
The model isn't letting a bit of criticism get to her though. She said, "your tweets don't make me ugly gurrl , they make u –."
Meanwhile, Gigi is on her way home from a work trip to Mexico. To fill her time on the lengthy plane ride home, the star is doing an impromptu Q&A with her fans, where she revealed that having integrity is something she strives for everyday. "I always think about integrity in general... doing the right thing when no one is looking," she mused.