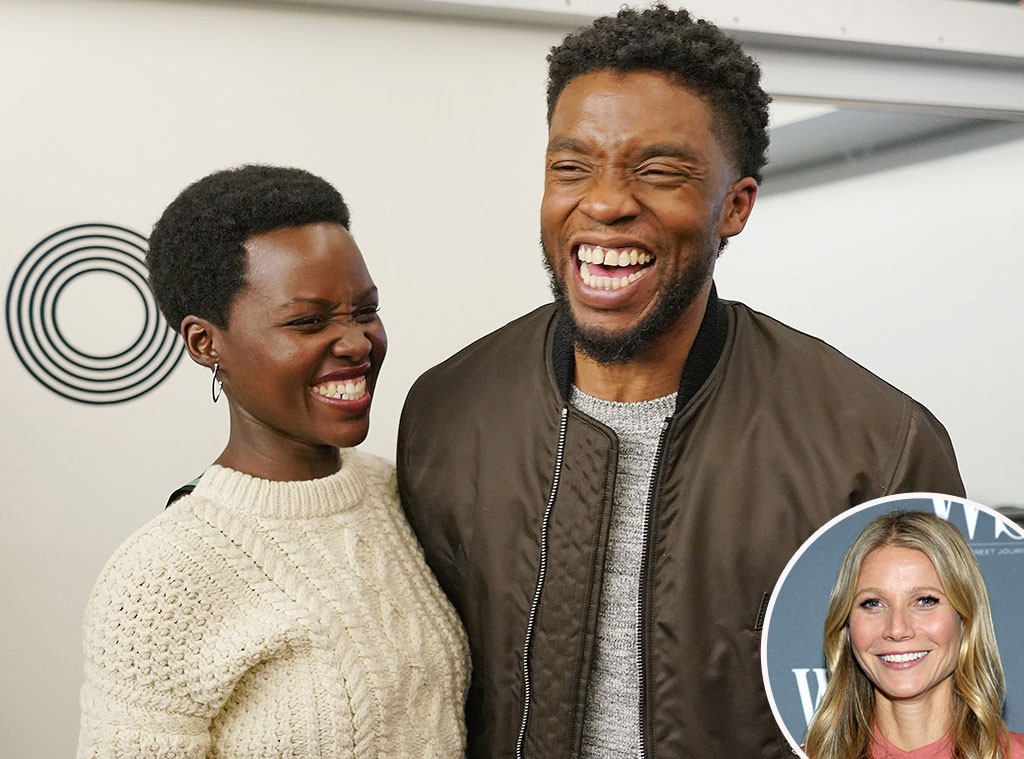 Shahar Azran/WireImage, Phillip Faraone/Getty Images for The Wall Street Journal and WSJ. Magazine
There's just something about Chadwick Boseman that makes a lady giddy.
When Gwyneth Paltrow sat down to interview Lupita Nyong'o, the Hollywood stars were more than ready to discuss a variety of topics including movies, beauty and more.
But first, can we talk about how great Chadwick is on and off screen?
"Let's discuss how hot Chadwick is. He is so hot," Gwyneth shared in the latest episode of her Goop podcast.  Lupita quickly replied, "Yah he is."
"I was doing Avengers 4 and so I got to meet him and everything and I like couldn't concentrate around him," Gwyneth continued.
And in total agreement, Lupita simply replied, "You and me both honey." LOL!       
Ultimately, Chadwick isn't the only actor who has impressed Lupita in her successful career. Most recently, she had the pleasure of working with Winston Duke in the horror film Us.
When discussing her co-star, Lupita was quick to describe him as "dangerous."
"Winston Duke, who plays my husband in Us, he's a very dangerous actor and I mean that in the best of ways. He's bold and he just throws you strong balls," she explained. "With this film, there was room for improv and boy, oh boy Winston would take that and run with it."
Lupita continued, "Beyond making up his own lines, what he does so well is that he studies a role and finds the human behavior that would make it the most natural and because we were playing husband and wife, he took great liberties and he knew our marriage. You have to stay alert with him and on your toes because he's coming with something."
You can watch their chemistry on the big screen today because Us is in theatres now. As for Lupita's love for Chadwick, fast-forward to the final 10 minutes of today's podcast for more.