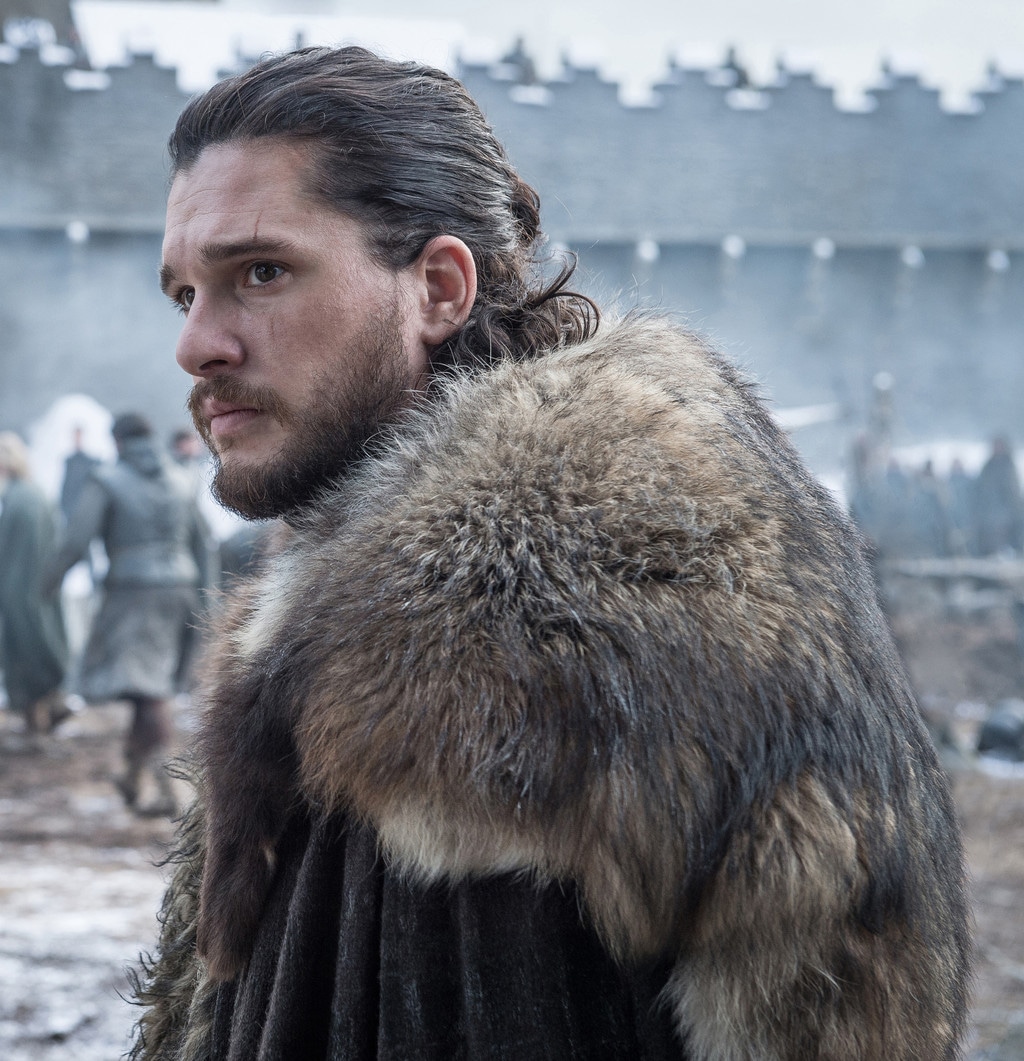 Helen Sloan/HBO
Winter is indeed here for Westeros. HBO released new photos from the final season for Game of Thrones featuring all your favorites looking worried and tense, standing around, not revealing much of the story. It's Game of Thrones, what do you expect?
In the new photos posted by UK broadcaster Sky Atlantic, Daenerys Targaryen (Emilia Clarke) is making herself quite at home in Winterfell. There's even a smile across her face in one picture, and a stern look in another. There's Brienne of Tarth (Gwendoline Christie) looking mighty worried, Tyrion Lannister (Peter Dinklage) in a trademark frown and Jon Snow (Kit Harington) with the weight of the world on his shoulders.
Another batch of photos features Sansa Stark (Sophie Turner) getting her bread bowl on and Cersei Lannister (Lena Headey) with a sly smile across her face.
There are now photos of any of the much-hyped battle scenes that took weeks to fill. Nor are there any released featuring the Stark siblings all together, but that does happen, Maisie Williams said.
"It's not often you see a character siding with Sansa who's not manipulating her," Williams told EW. "Last season it was really tough for Sansa because Jon was thinking with his penis and it kind of made Sansa look bitter. This season you see Arya teaming with Sansa and sometimes calling out Jon. It felt nice and powerful to stand next to Sophie. Sophie and I are the tightest of friends when sitting across from anyone, so no acting required."
Williams also warned, "There's a lot of death this year."
The final season kicks off on Sunday, April 14 at 9 p.m. on HBO. The week after the series finale, HBO will air Game of Thrones: The Last Watch, a two-hour documentary about the making of the final season. That premieres Sunday, May 26 on HBO.