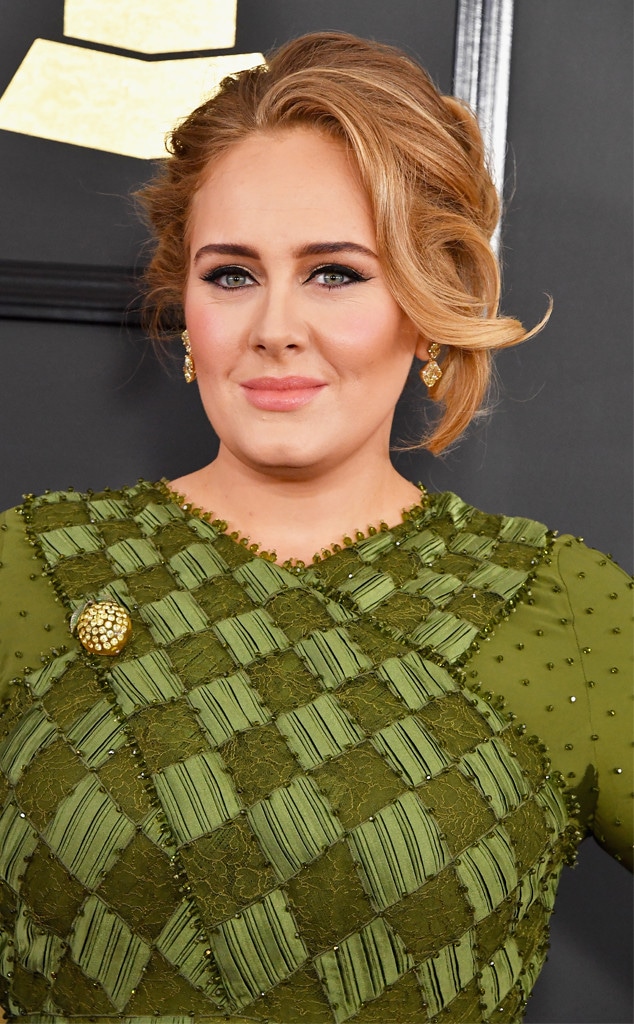 Steve Granitz/WireImage
Set fire to the rain because Adele has been spotted at a recording studio. 
It's been nearly four years since the 15-time Grammy-winning songstress released her record-breaking third studio album, 25. Thanks to this new sighting of the star, there's hope that perhaps her next record isn't much further away. 
Donning a long black raincoat over black leggings and black sneakers with sunglasses, the 30-year-old star appeared to keep a low-key profile as photographers snapped her heading inside a New York City studio on Wednesday. Sound the alarms and cross your fingers, everyone, because this may be big. 
After all, Adele has kept mostly out of the spotlight since she finished her Adele Live concert tour in 2017. She's mom to now-6-year-old son, Angelo, with partner Simon Konecki.
At the end of the U.S. leg of the tour in November 2016, she told her audience, "In a couple of years, I'll be back, and you won't be able to get rid of me." Moments later, she joked she was "off to have a baby."
If she did keep her word, a second addition to the family has not been confirmed. However, it has been a couple of years—and fans are ready for her return. 
However, the star isn't one to drop albums every year. Her 2011 album, 21, came almost three years after 19. 25 followed nearly five years later. While we continue to hypothesize about what this new sighting could mean, perhaps it's time to play "Someone Like You" on repeat and make Adele feel the fan love.