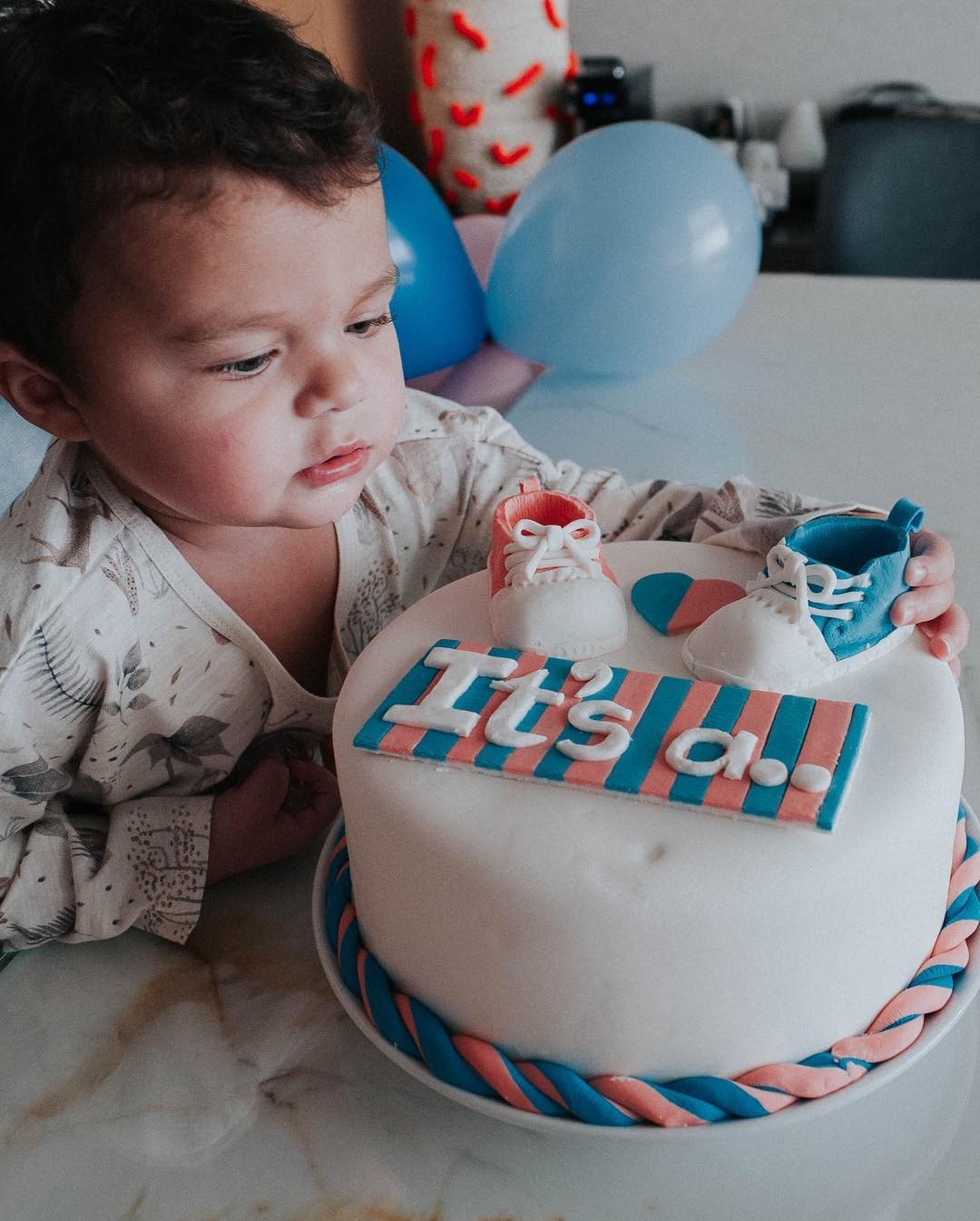 Instagram
Alexa Vega is about to be extra outnumbered by men, because she and hubby Carlos Pena are having another baby boy!
Their son Ocean Pena Vega is going to have a little brother in just a few months time. Alexa and Carlos learned the sex of their unborn child by getting a special cake made for a gender reveal, which happened while they were aboard a Royal Caribbean cruise. Alexa, Carlos and Ocean sliced into the cake on the balcony of their suite, where blue and pink decorations adorned the walls. "We had the most epic #gendereveal party yesterday in our room! Sure it was just our little family....But it was PERFECT!" Carlos gushed on Instagram. 
They even revealed that their newest little one will be named Kingston James Pena Vega, or KJ for short. 
The Spy Kids star and her hubby are currently on a 3-week babymoon to relax before baby no. 2 makes its big arrival. 
According to Carlos' Instagram, each member of the Pena Vega family is getting a whole week where they get to do any activity of their choosing and it's safe to say they are having fun. So far, Carlos and Alexa have taken Ocean to a fun-filled night at a carnival, gone on the Flowrider and watched the vast ocean pass them by. 
In January the pair shared that they are expecting another little one, warning their fans to "get ready for a whole new set of adventures!" 
Carlos revealed, "It's HAPPENING... AGAIN!  WE'RE HAVING ANOTHER BABY!!! 2019 another PenaVega is joining the family! This year we will officially be able to say we have 'kids!' Our minds are blown and we are beyond blessed and excited for our growing family!!! Let the journey begin!!!"
If you're one of the fans itching to learn more about their trip on the high seas and their gender reveal, check out their show Lex Loves Los on YouTube!