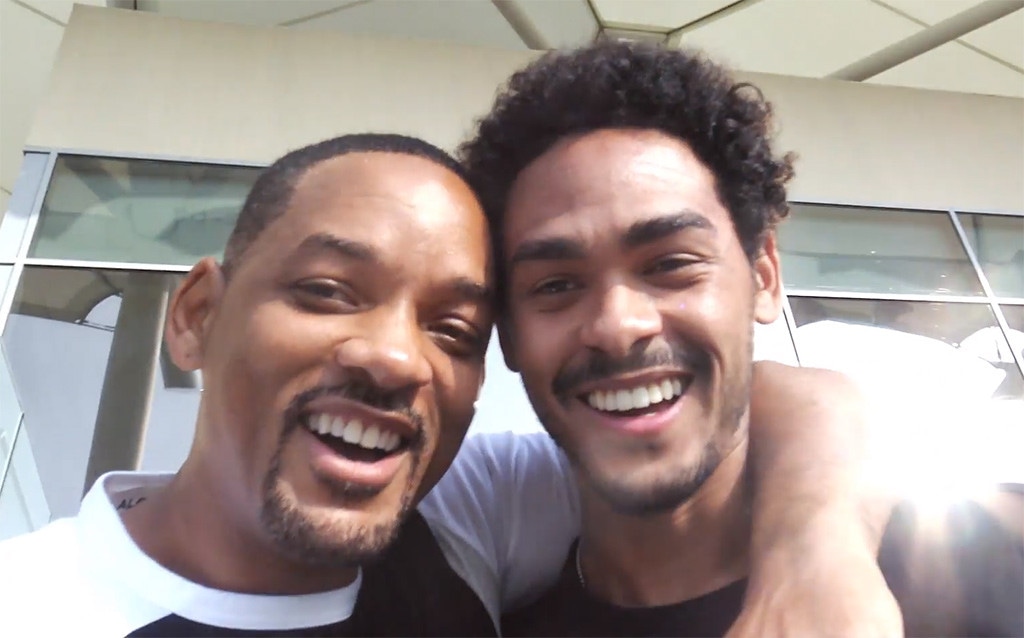 Facebook Watch
Ready, set, go Smiths!
Will Smith and his eldest son Trey Smith, 26, bond over their love of cars by having a racing contest on a Formula 1 track in Abu Dhabi on a new episode of the actor's Facebook Watch series Will Smith's Bucket List. His other son Jaden Smith, 20, served as their referee. Will and Trey, who have grown closer in recent years, raced separately with instructors around the track.
The two had visited the area in November, and attended the Formula 1 Etihad Airways Abu Dhabi Grand Prix to support five-time F1 world champion Lewis Hamilton.
"This is the greatest Bring Your Kid to Work Day ever!" Will says.
"My literal father and best friend, doing big things in life," Trey says.
Trey's mother is Will's ex-wife Sheree Zampino Fletcher. The couple divorced when their son was 3 years old, and Will went on to marry Jada Pinkett Smith and have two children with her, Jaden and Willow Smith.
"This relationship with Trey is brand new," he says on  Will Smith's Bucket List. "When you get divorced and then start another family, that had effects on Trey that we're still healing and overcoming. Really in the last two years has there been enough wisdom and emotional development to be able to lovingly address the issues. We're diving into creating a divine loving friendship."
"This bucket list was never about cars. It was only ever about my son, and I won," Will says. "The central components of love are time and attention. You cannot get around spending time if you want to build love. It's something I failed at for most of Trey's life but I'm gonna dedicate the rest of my life to making up for it."