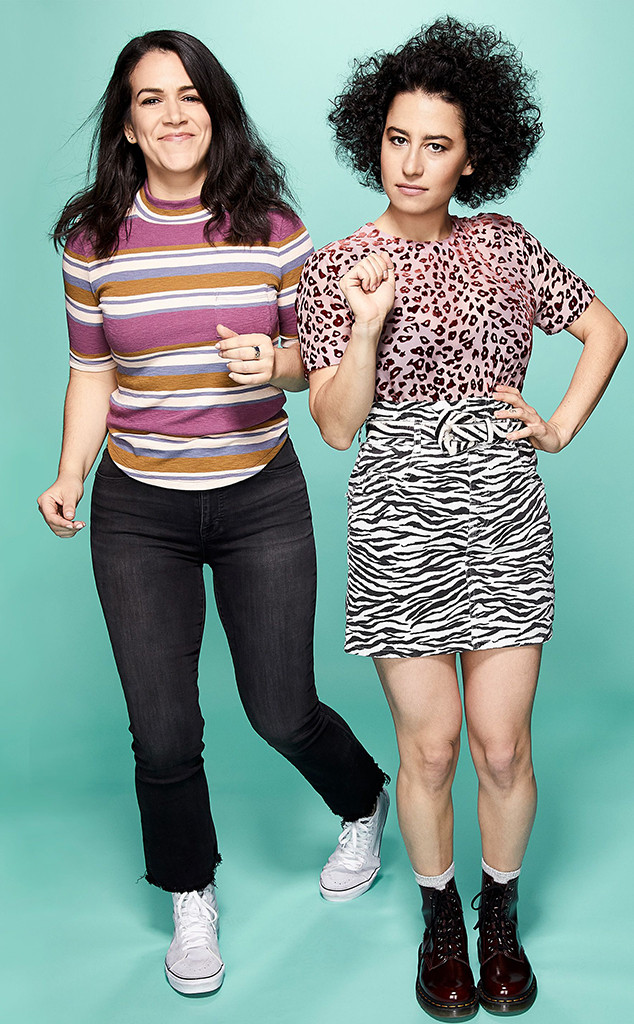 Comedy Central
When you know, you know.
Fans of Broad City have had nearly a full year to come to terms with the idea that the scrappy little comedy created by and starring Abbi Jacobson and Ilana Glazer would end its run with the conclusion of a fifth season. And yet, that still hasn't fully prepared us to say goodbye to their alter egos, Abbi Abrams and Ilana Wexler, with the series finale, airing Thursday, March 28 on Comedy Central.
But for the two multi-hyphenates at the heart of the series, who've been not only playing these characters, but also writing, directing, and producing their exploits to some degree or another since launching Broad City as an independently-produced web series a full decade ago, the decision to untangle themselves from their fictional counterparts couldn't have come at a more appropriate time or ring any truer to the heart of project that launched their careers.