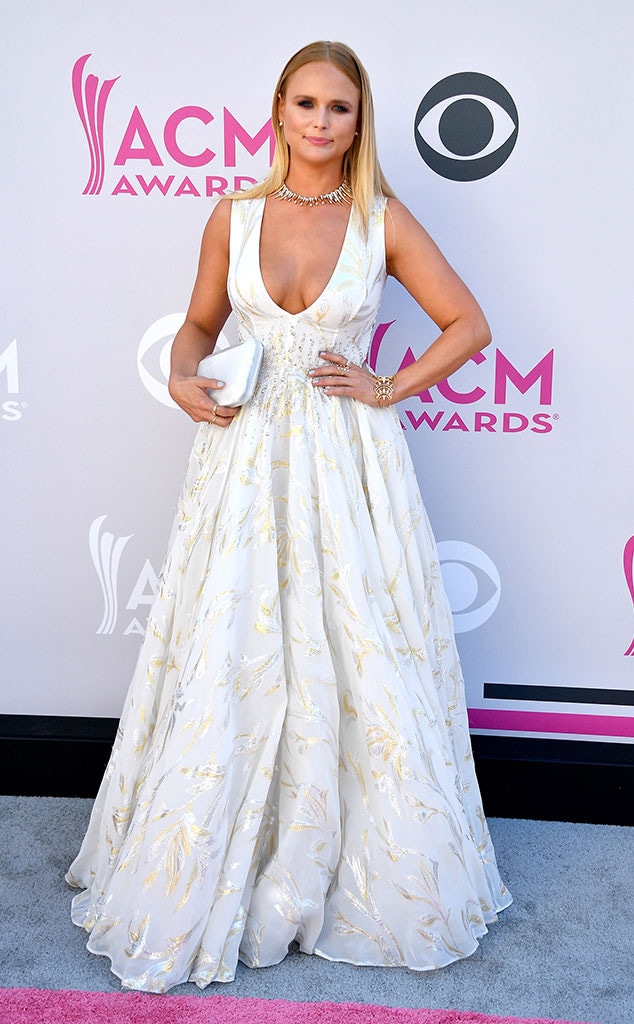 Frazer Harrison/Getty Images
You can feel Miranda Lambert's emotional pain, and triumph, through her music.
The 35-year-old country singer, who is nominated for three 2019 CMT Music Awards, divorced Blake Shelton in 2015 after four years of marriage, then had a more than two-year relationship with Anderson East, then dated boyfriend Evan Felker in 2018 and then revealed this past February that she married new beau Brendan McLoughlin, a New York City police officer. Like many couples, they have weathered breakup rumors, and are going strong.
Over the years, Lambert has expressed her feelings about love through her songs.
In 2016, a year after her divorce, she sang a lot about heartbreak on her The Weight of These Wings double album.
"2015 pushed me into a writing mode I've never been in before," Lambert told the music site HITS Daily Double. "It's very humbling to be hurt, and I have to be honest. My fans expect that from me."
Lambert joked that the album "captured the seven stages of grief, but it took me 24 songs to get there."
"I was going through a divorce very publicly, and thank the Lord I am a writer," she said. "That meant I could find some way to deal with it, that people could say, 'I get it—I've been there too.'"
And fans speculate that Lambert's songs took a sassy turn last year...queue the shade.
Check out some of the singer's cryptic love messages in her music.
Lambert has sung about love and heartbreak as both a solo artist and with her band, Pistol Annies.
"We wrote this song and I told them, 'Man, there's a lot of people going through divorces, and they can't find the silver lining, and they're going to be so happy when they hear this that they'll wanna dance, maybe like smile for the first time in a while," band mate Ashley Monroe said in a behind-the-scenes video for their recording session for their 2018 single "Got My Name Changed Back."
"It's a way of reclaiming your humor after you've been so sad," Lambert said. "To me, it's celebrating reclaiming part of yourself."
The 2019 CMT Music Awards will air live from Nashville on CMT on June 5 at 8 p.m. ET.