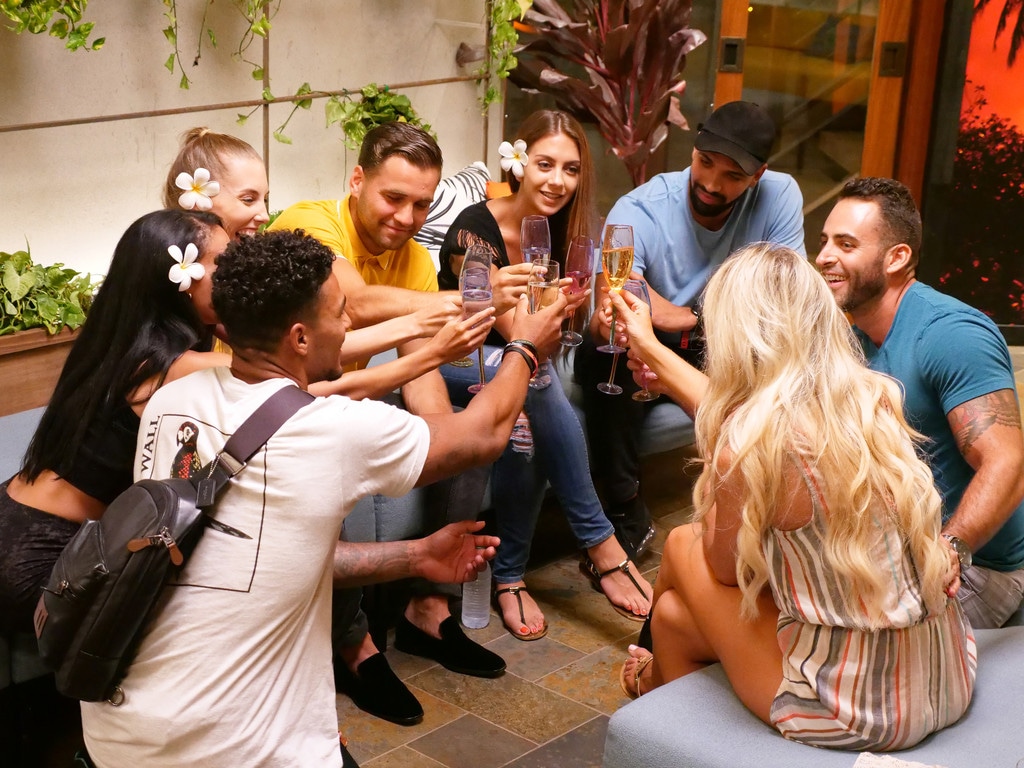 Mario Perez/USA Network
It's not easy to host a show like Temptation Island. 
When the premise of the show is that four couples are given permission to date other people and you're the only one in the middle of it all, there's a whole lot of emotions coming your way at all times. And if, like Mark Walberg, you have your own feelings of "trepidation" about what these couples are currently going through, it's even harder to do the job you have to be doing. 
Walberg was the original host of the show when it first aired on Fox back in 2001, and hosted it for three seasons before cancellation. He returned for the new 2019 version of the show on USA, which ends tonight with one heck of an emotional finale as the remaining three couples reunite and decide if they're willing to leave together, leave alone, or leave with someone else. At this point, you might be able to guess how it's going to go, but had you asked us or Mark Walberg at the beginning of the season, we could have never guessed how this would all end. 
From the sound of it, that's just about exactly how this show should work. 
E! News got on the phone with Walberg to find out what it's like to be there in the middle of what seems, at its most basic premise to be one of the trashiest shows on TV, but might actually turn out to be one of the most interesting dating reality shows in a long time. 
Temptation Island airs tonight at 10 p.m. on USA Network. 
E! and USA are both part of the NBC Universal family.