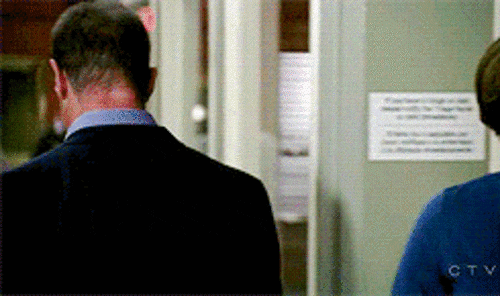 NBC
Dun, dun...it's Christopher Meloni's birthday!
Law & Order: Special Victims Unit characters Detective Elliot Stabler (Meloni) and his partner and current leading lady Detective Olivia Benson (Mariska Hargitay) had a very deep and strong connection on the series and they always had each other's back.
Over the years, fans of the NBC show grew obsessed with them, but the real friendship we are still living for today is the one between birthday boy Meloni and his former co-star Hargitay.
Seriously, they would make Stabler and Benson really proud based on their continually strong bond in real life and it makes our hearts jump for joy year after year.
Despite the fact that Stabler and Benson are no more on screen, off screen the two actors are still as thick as thieves and we are very grateful that they are.
In honor of Meloni turning 58 years old today we've decided to celebrate the thing we love about him more than his acting and good looks...his friendship with Hargitay.
Luckily for fans of Meloni, the actor has been doing his thing on screen since 1988 and even though we will always remember him as Stabler on SVU, he's won us over more times than we can count.
From Oz and True Blood to Wet Hot American Summer and Happy! Meloni knows how to bring the laughs, be serious and make us take notice of him no matter what role he's portraying. The craziest part however is that his personality off screen is even better.
He's proven time and time again that he's a family man and an amazing friend—case and point: his two decade long friendship with Hargitay—and that's why we want to celebrate him even more on his birthday.
To make your day and remind everyone why Meloni is so wonderful, just scroll through all of his sweet friendship moments with Hargitay below. Trust us, this will brighten up your day, week, month or your year in no time!