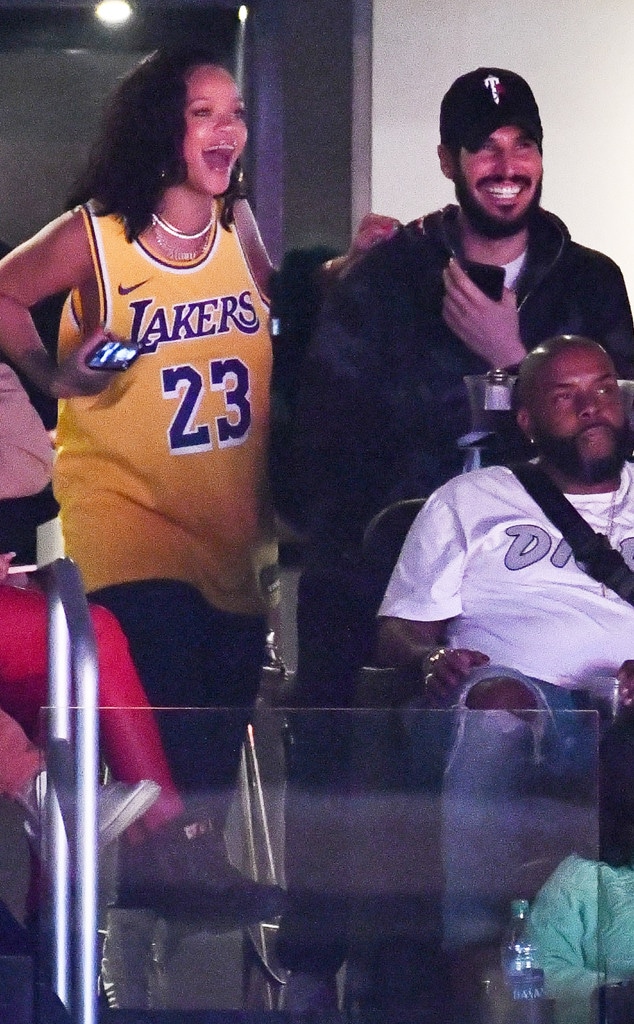 Allen Berezovsky/Getty Images
It may just be a "like," but we're convinced Rihanna must have love on the brain.
Earlier this month, our very own Morgan Stewart decided to share her thoughts on the Grammy winner's super private romance with Hassan Jameel.
"Do I think Rihanna is worthy of somebody who has a billion dollars? Yes I do," Morgan shared in an episode of E! News' YouTube series Necessary Realness. "I think 'Is he worthy of her?' is the question. It's what's on everyone's mind."
Okay, okay. So she likes the woman behind huge hits like "Umbrella," "Diamonds" and "Work." But wait, there's more.
"If I was a betting woman and I had to give my opinion about this, I would think Rihanna is going to go the long haul with this guy. I see an engagement and I also see a baby, probably," Morgan predicted. "Not yet, 'cause she still wants to smoke a cigarette once in a while, but [I] definitely see an engagement and then baby in like two years."
Lo and behold, a Rihanna fan site on Instagram—followed by RiRi herself—picked up the video and posted it to their feed. And yes, Rihanna "liked" the clip in question.
What does it mean?!
For many fans, they are convinced that this proves ring watch needs to begin ASAP. Others are wondering what this means for the new music and album possibly in the works.
"@BadGirlRiri knows she spoke facts so she liked," one follower wrote in the comments section. Another fan added, "She liked! Does that mean an engagement and baby are coming before #R9."
Whatever the case may be, Rihanna is keeping fans guessing as she continues her romance away from the public eye.
The couple's most recent public appearance occurred last month when they watched the Los Angeles Lakers beat the Houston Rockets at the Staples Center.
After all, all Rihanna does is win, win, win no matter what!