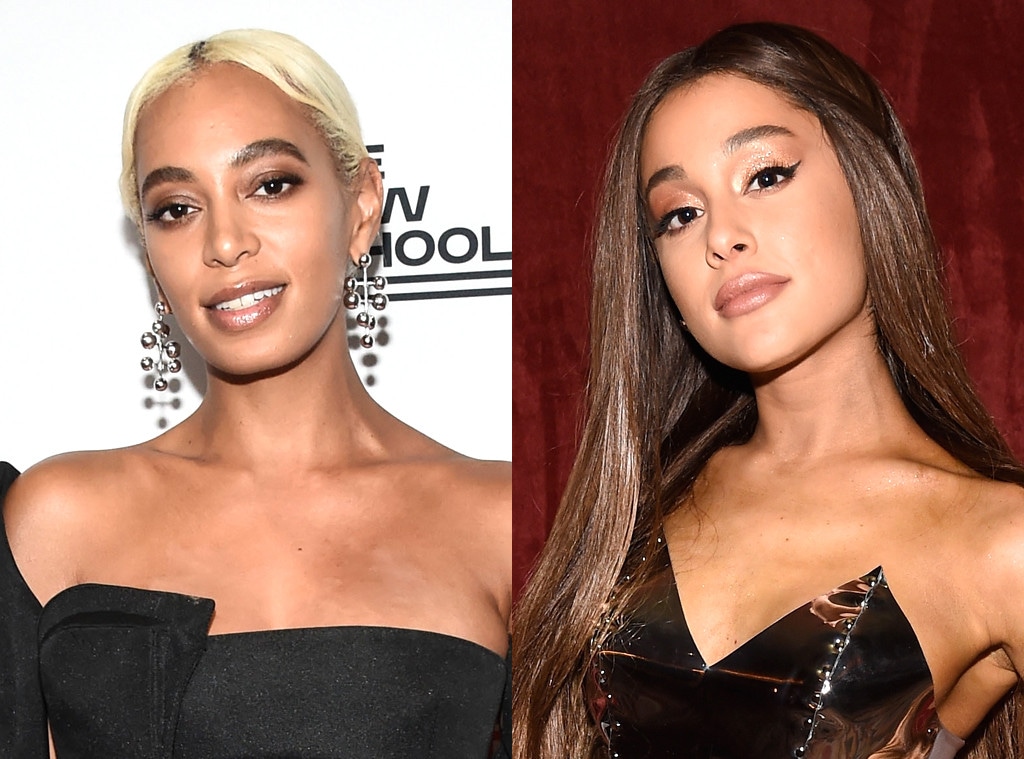 Getty Images
Solange Knowles is an Ariana Grande fan!
On Sunday evening, the 32-year-old "Cranes in the Sky" singer took to social media to share behind-the-scenes footage from her life. About 45 seconds into the minute-long video, compiled of various BTS clips, we see a bikini-clad Solange dancing in a car to Ariana's song "Sweetener." She then starts singing along with the lyrics and twerks in the front seat as a pal slaps her butt.
Solange captioned the video, which has received over 14,000 retweets and almost 55,000 likes, "no mo digital hoardingggg taking up spaceee i luh yallll."
After seeing Solange dancing and singing along to her song, Ariana reposted the video on her Instagram Story, writing, "Sunshine."
The 25-year-old "No Tears Left to Cry" singer also told Solange, "I love you."
It was one week ago that Ariana kicked off her Sweetener World Tour in Albany. The tour will keep the Grammy winner on the road until October, so there's a lot of opportunity for Solange to join her on the stage for a possible "Sweetener" duet. Let's make this happen!
See Solange dance to "Sweetener" in the video above!