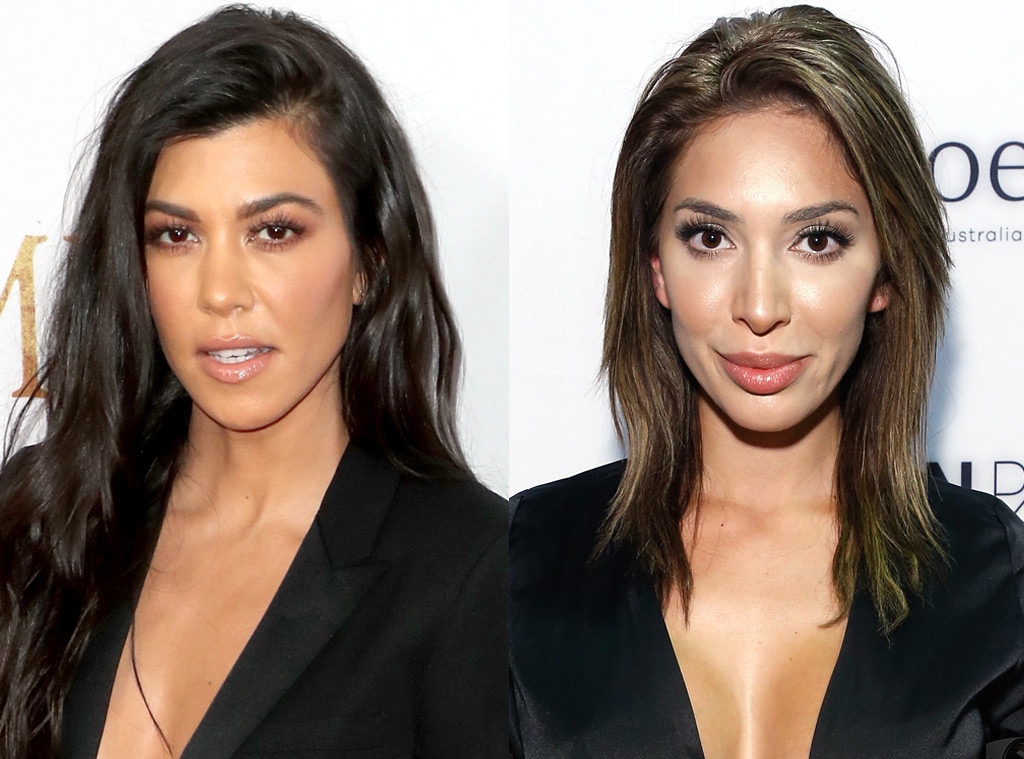 Getty Images
Farrah Abraham thinks it's "funny" that people think she ripped off Kourtney Kardashian's naked photo.
Earlier this month, the Keeping Up With the Kardashians star stripped down to her birthday suit to announce a new brand she's working on called "Poosh." In the announcement photo, she sits nude, wearing a white towel on her head, on a bathroom counter while holding a Macbook and a cup of tea.
Two weeks later, Abraham posted on her Instagram page a similar photo, showing her sitting naked on a bathroom sink while wearing a white towel on her head and holding a Macbook and a cupcake. Users didn't hold back with their accusations of ripping off Kourtney, with one commenting, "You'll never be Kourtney loser."
When asked about the accusations, the former Teen Mom star laughed it off.
"That's so funny to me," she told TMZ in a video posted early on Saturday. "I say we should just stop comparing women. I super support all female mamas who are working and pushing their own, whatever she's trying to push, but I'm just focused on my own life, my own work."
"I wanted to laugh about it that day and I sent the photo to some of my friends, and I'm like, 'Yeah, I'm just gonna post it and say it,'" she said. "And I was dealing with a bunch of stuff—like my house getting cased, maybe getting stalked that day, so I just really don't have enough time for this made-up drama. I got real-life drama."
Kardashian has not commented on Abraham's photo.
Watch Keeping Up With the Kardashians when it returns for a new season on Sunday, March 31 at 9/8c only on E!