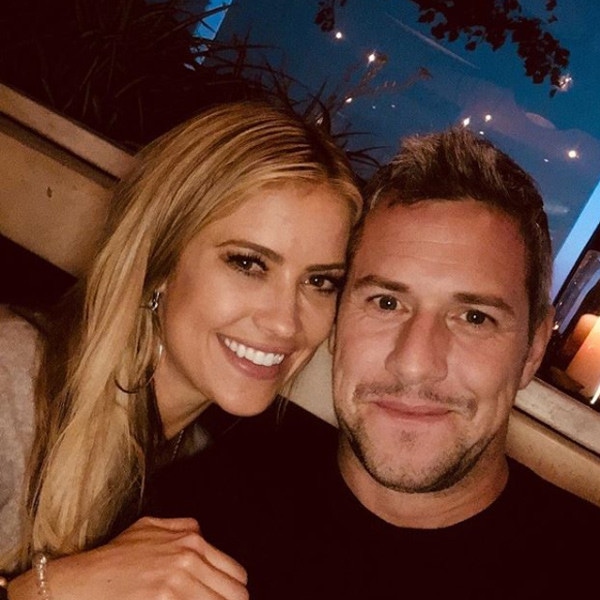 Instagram
It was the separation and divorce that had HGTV fans flipping out.
All the way back in December 2016, Tarek El Moussa and his wife announced they would be going their separate ways. At the same time, the pair was determined to co-parent their two children and continue working on Flip or Flop.
After surviving months of tabloid headlines, surprise paparazzi visitors in Orange County, Calif. and even a few awkward scenes together, the couple's divorce was finalized.
Fast-forward to today and Christina Anstead is experiencing a second chance of love thanks to a guy named Ant Anstead.
Earlier this morning, the couple announced on social media that they were expecting their first child together exactly three months after pulling off a top-secret wedding. "@Ant_anstead and I are so excited to announce #babyanstead coming this September!!" Christina shared online. "The kids are all so excited to meet their new sibling #5 #Gonnaneedabiggercar!"
It's a big milestone for a TV host who is preparing for an unforgettable year both on and off screen.
Instagram / Christina Anstead
Professionally, Christina is set to launch a new HGTV series titled Christina on the Coast. The new eight-episode series will follow the designer as she expands her business in Southern California by transforming outdated properties of clients into "high-end showplaces."
And back on the home front, Christina has found a man who has always been supportive no matter what is printed in the tabloids.
"He's very grounded," Christina previously told E! News. "As he entered my world, there's so many false stories spinning out there and he's never said one word to me about any of it. He always just says, 'You're an amazing person. You're an amazing mom. You're an amazing girlfriend.' He's so positive with me that he's just really lifted me up in so many ways."
Whether its date nights at the Honda Center for Anaheim Ducks hockey games or kids-free dinner dates at Selanne Steak Tavern in Laguna Beach, the pair can't help but share their happiness on social media.
And for those curious to know if blending families brought some difficulties—Ant also has two kids from a previous relationship—it sure doesn't look like it.
"The Missus said it perfectly!" Ant shared in a previous Instagram post. "These 4 ... all unique and wonderful in their own ways. Love how they love each other. #blended we are very lucky indeed."
With a fresh new season of spring in the air, Christina remains focused on putting any past drama behind her. After all, in the game of life and house flipping, when one door closes, another door opens.
"Eventually you'll end up where you need to be, with who you're meant to be with, and doing what you should be doing," Christina shared on her Instagram.
Congratulations to the happy couple!