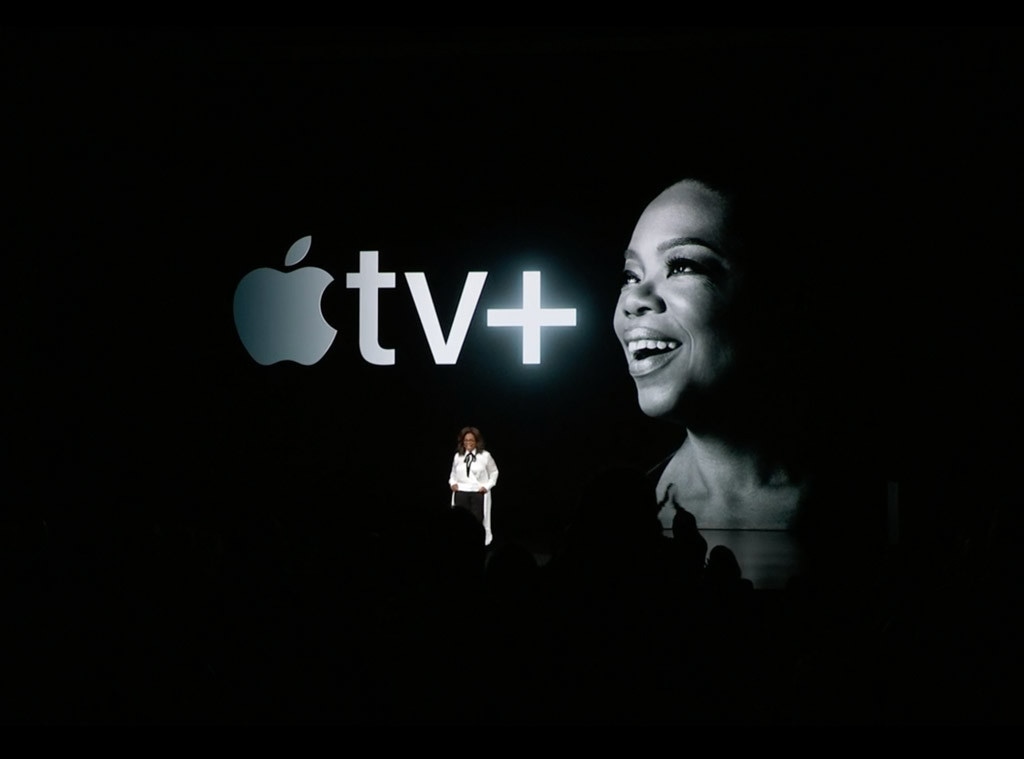 Apple
Brie Larson. Chris Evans. Reese Witherspoon. Octavia Spencer. Steve Carell. Sara Bareilles. Oprah Winfrey. No, this isn't the cast of the next hit blockbuster, but all of these A-listers are involved with shows produced by Apple. And you're finally going to get to see them.
Apple has been stockpiling projects with top-tier talent in front of and behind the camera for what feels like years—Witherspoon and Jennifer Aniston's show was first announced in 2017—and officially announced where, when and how you'll be able to watch at a March 25 event from the company's Cupertino, California headquarters.
Starting fall 2019, Apple will launch Apple TV+, a new subscription based streaming service available across Apple products and on smart TVs. Apple TV+ will be available in 100+ countries and everything will be downloadable. New movies and TV shows will come out every month.
In addition to scripted fare, Winfrey is already at work on two documentaries. The first of Winfrey's documentaries, which has the working title Toxic Labor, is all about workplace sexual harassment and assault. Winfrey is also at work on a multi-part series focusing on mental health, including anxiety, depression, addiction, PTSD and loss. On stage at the event, Winfrey said if they do their jobs right, they'll be able to replace shame and stigma with compassion and honesty.
Winfrey also announced the "biggest," "most vibrant" and "stimulating" book club on the planet will be coming to Apple.
"There has never been a moment quite like this one," she said. Winfrey said she was partnering with Apple because of the company's wide reach. "I've joined in order to serve this moment," she said.
See how the tech giant introduced Winfrey below.
Winfrey was the last part of Apple's wide-ranging presentation which included the announcement of Apple Arcade, a new gaming subscription service, Apple New+, which will feature magazines, and a new Apple credit card system.
No official premiere date for the new Apple TV+ service was announced, nor were any official trailers shown, however some shows that have already begun production like The Morning Show with Witherspoon and Aniston and See with Jason Momoa were featured in a sizzle reel that can be seen on Apple's site. Additionally, Bareilles performed the theme song to the TV series she's producing with J.J. Abrams and Big Bird of Sesame Street helped introduce a new character.
"We're honored that the absolute best lineup of storytellers in the world — both in front of and behind the camera — are coming to Apple TV+," Eddy Cue, Apple's senior vice president of internet software and services, said in a statement. "We're thrilled to give viewers a sneak peek of Apple TV+ and cannot wait for them to tune in starting this fall. Apple TV+ will be home to some of the highest quality original storytelling that TV and movie lovers have seen yet."
Stay tuned for more updates on Apple TV+.