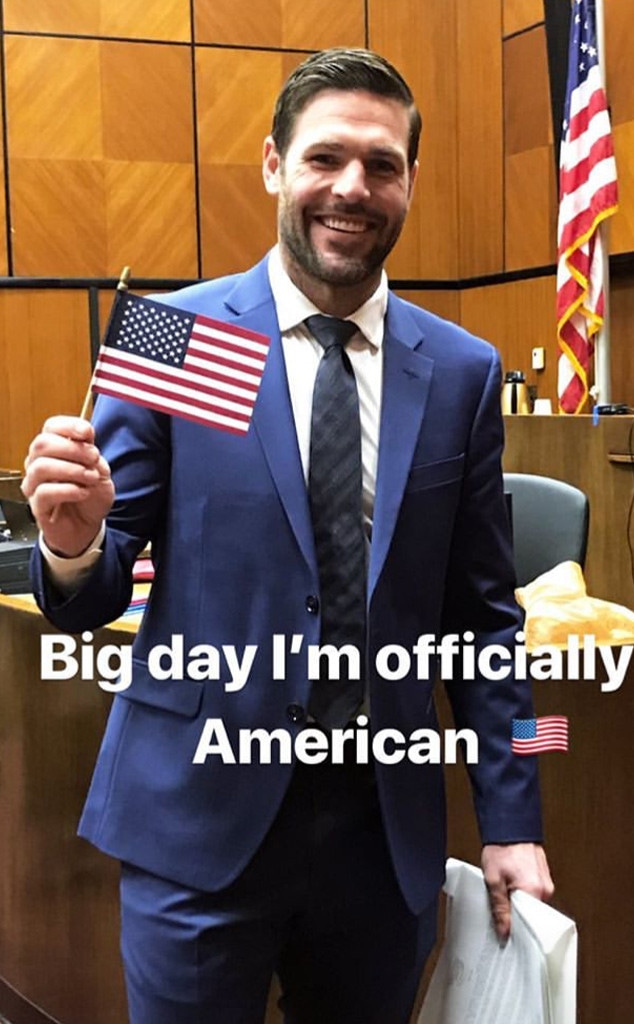 Instagram
Congratulations are in order for Mike Fisher!
The NHL star who was born in Peterborough, Ontario, revealed on Instagram Stories this week that he's officially a citizen of the United States.
"Big day," he captioned his photo while posing in what appeared to be a courtroom. "I'm officially American."
Mike's naturalization ceremony comes after the athlete shared some news on the home front. As it turns out, he's now the proud owner of a horse too.
"Ever since I was a kid I've always wanted horses," he wrote on Instagram. "Today I got my first! Bojangles is finally home! He'll have a dancing partner in a couple days."
His wife Carrie Underwood added, "Every cowboy needs a horse...and a hat. I'm still working with him on the Southern accent. Meet Bojangles...newest addition to the Fisher family!"
Life in the states has been pretty darn sweet for Mike. In addition to a long hockey career primarily with the Nashville Predators, the 38-year-old has also found success in the fashion department.
Along with Austin Casselman and Bud Fisher, Mike has developed a hunting-themed clothing line titled Catchin' Deers that has found success online.
And of course we can't forget his family life at home. The proud father of two recently celebrated his wife's birthday with a heartfelt message on Instagram.
"Happy birthday babe! You're an incredible wife and mom!" he shared with his followers. "Us boys are so grateful for you! Love you lots."
Safe to say Mike is a big winner!