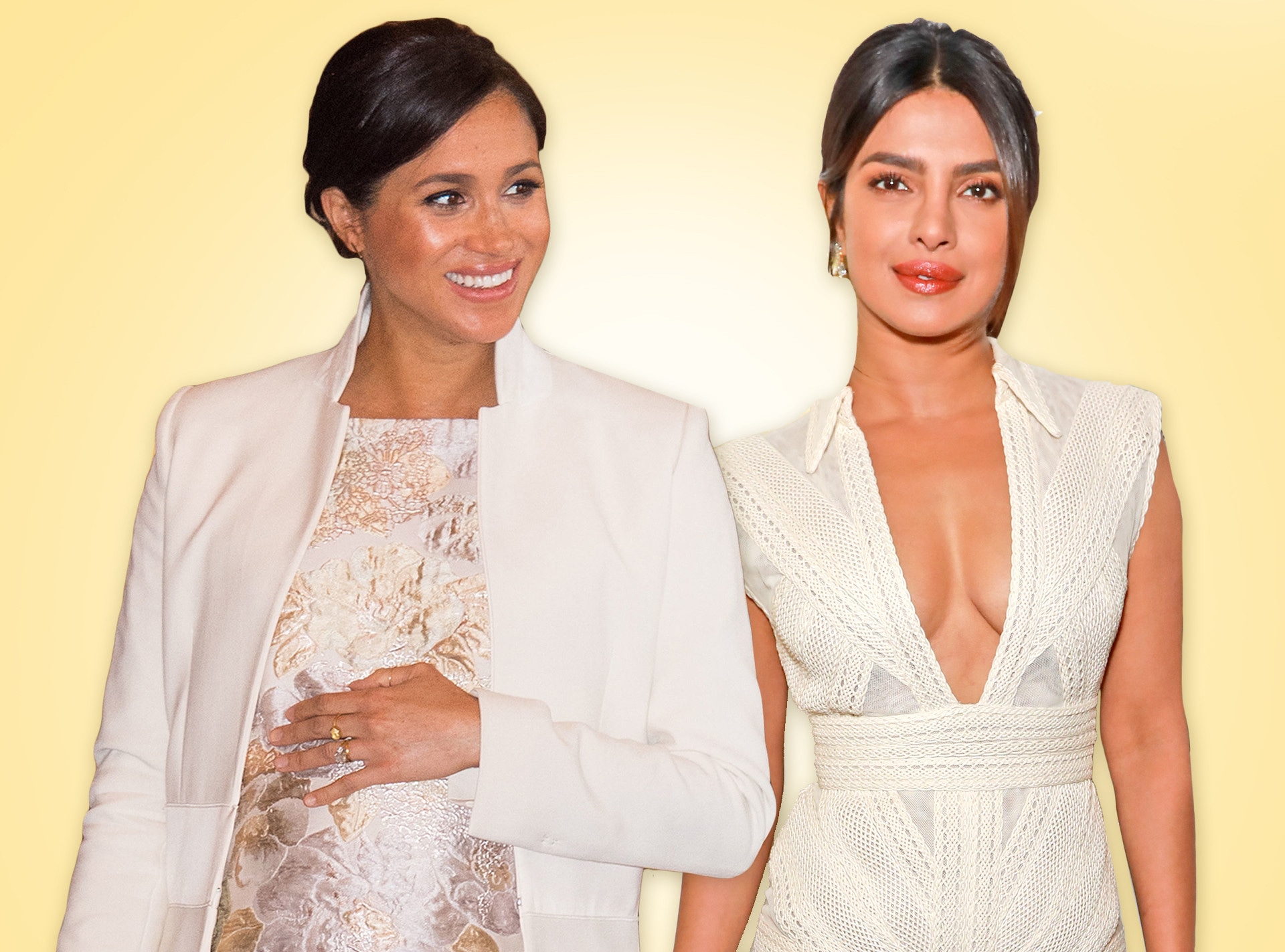 Getty Images
Priyanka Chopra, are the rumors true!?
That was the question on a fan's lips Thursday night as the actress appeared on Watch What Happens Live With Andy Cohen. As Hollywood enthusiasts well know, Chopra was a stylish guest at her very famous gal pal Meghan Markle's royal wedding to Prince Harry last May. However, when it came time for Chopra to tie the knot with Nick Jonas six months later, the new Duchess of Sussex was nowhere to be seen. Some chalked her absence up to her pregnancy while others speculated that something was awry between the famous friends. 
Then, eyebrows were raised when the new mom-to-be jetted to the Big Apple for an A-list baby shower with the likes of Serena Williams and Amal Clooney, but strangely not Chopra. 
Needless to say, speculation continued to brew over a possible feud, so much so that Chopra finally addressed the question on the late-night show. 
"Are the rumors true that you were upset that Meghan Markle skipped your wedding to Nick Jonas?" a curious fan asked. 
"They said you didn't go to her baby shower because you were pissed at her," Cohen weighed in. 
"Oh my God, no, it's not true," Chopra responded simply and to the point. Well, there you have it. 
"All the rumors that Priyanka and Meghan aren't friends anymore are totally not true," a source previously told E! News. "Priyanka and Meghan are still very close friends and they talk frequently."
The insider added, "Meghan confides in Priyanka about the adjustments she has to make with being a royal."
"Just because Priyanka didn't go to the shower, or that Meghan couldn't come to her wedding(s), doesn't mean anything about their friendship," the source explained. "They're still very close friends and Meghan considers Priyanka one of her closest confidants."
Time for the rumor mill to rest.