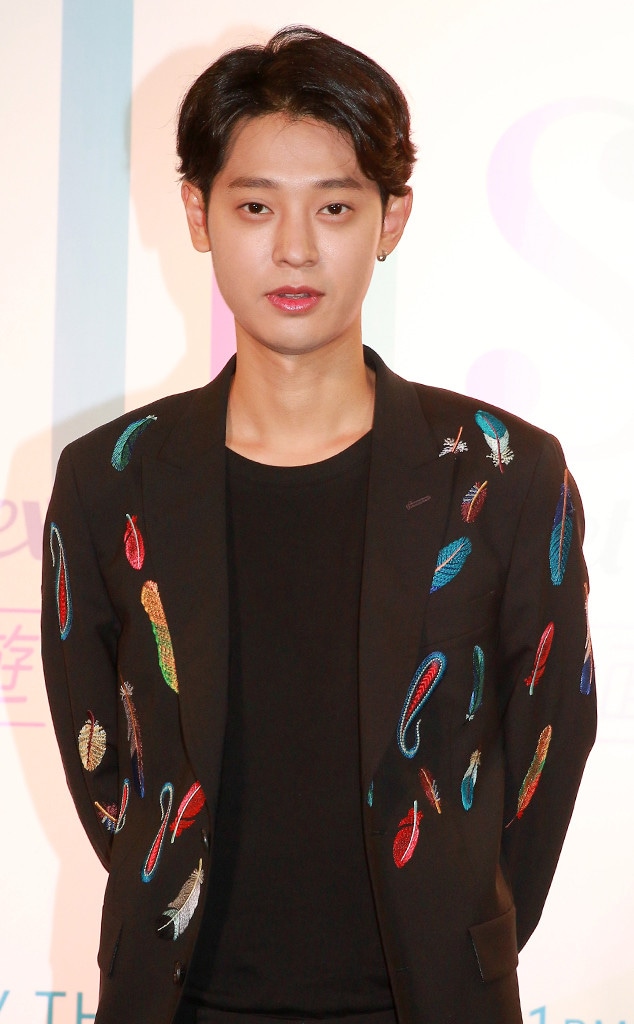 VCG/VCG via Getty Images
UPDATE: K-pop superstars Jung Joon-young and Choi Jong-hoon were sentenced six and five years in prison respectively on Friday for raping drunk, unconscious women, multiple outlets confirm. Jung was also charged with making videos of the assaults and distributing the footage.
Though both singers said the acts were consensual, the court—they did not release the amount of victims—ruled that the women had been too drunk to give consent.
"The accused perpetrated sexual crimes against multiple women, degrading women and treating them as mere tools of sexual pleasure," Judge Kang Seong-soo said, according to the New York Times. "It's hard to fathom the pain the victims must have​ suffered."
______
K-pop singer and TV star Jung Joon-young has been arrested over allegations he illicitly taped and shared sexually explicit videos of women, who were filmed without their knowledge or consent.
The 30-year-old was taken into custody hours after he appeared in court in Seoul, South Korea, during which he apologized to his victims, CNN reported. Jung had admitted on Wednesday to having shared videos he secretly took while having sex with women, and before the hearing started, he said he had committed "an inexcusable crime," according to Reuters. 
"I am truly sorry," he later said in a statement to members of the press outside the courthouse after the hearing. "I admit to all charges against me. I will not challenge the charges brought by the investigative agency, and I will humbly accept the court's decision. I bow my head in apology to the women who were victimized by my actions."
Jung was a both member of online chat groups where secret sex tapes were shared, and where men joked about drugging and raping women, Reuters quoted broadcaster SBS as reporting.
Watch:
K-Pop Star Goo Hara Found Dead at Age 28
Jung is accused of being part of an online group chat where secret sex tapes were shared. Other alleged members of the group include fellow K-Pop idol Seungri, who is also suspected of paying for prostitutes for foreign businessmen to drum up investment in his business, the outlets said. He has denied any wrongdoing, and has also announced he is quitting the entertainment industry, saying, "I just cannot bear causing any further damage to people around me, while being hated and criticized by the public and being treated as a nation's enemy during the investigation."
If found guilty, the men could be sentenced to five years in prison or face a fine of up to 30 million won ($26,424).
(This story was originally published Thursday, March 21, 2019 at 2:37 p.m. PT.)