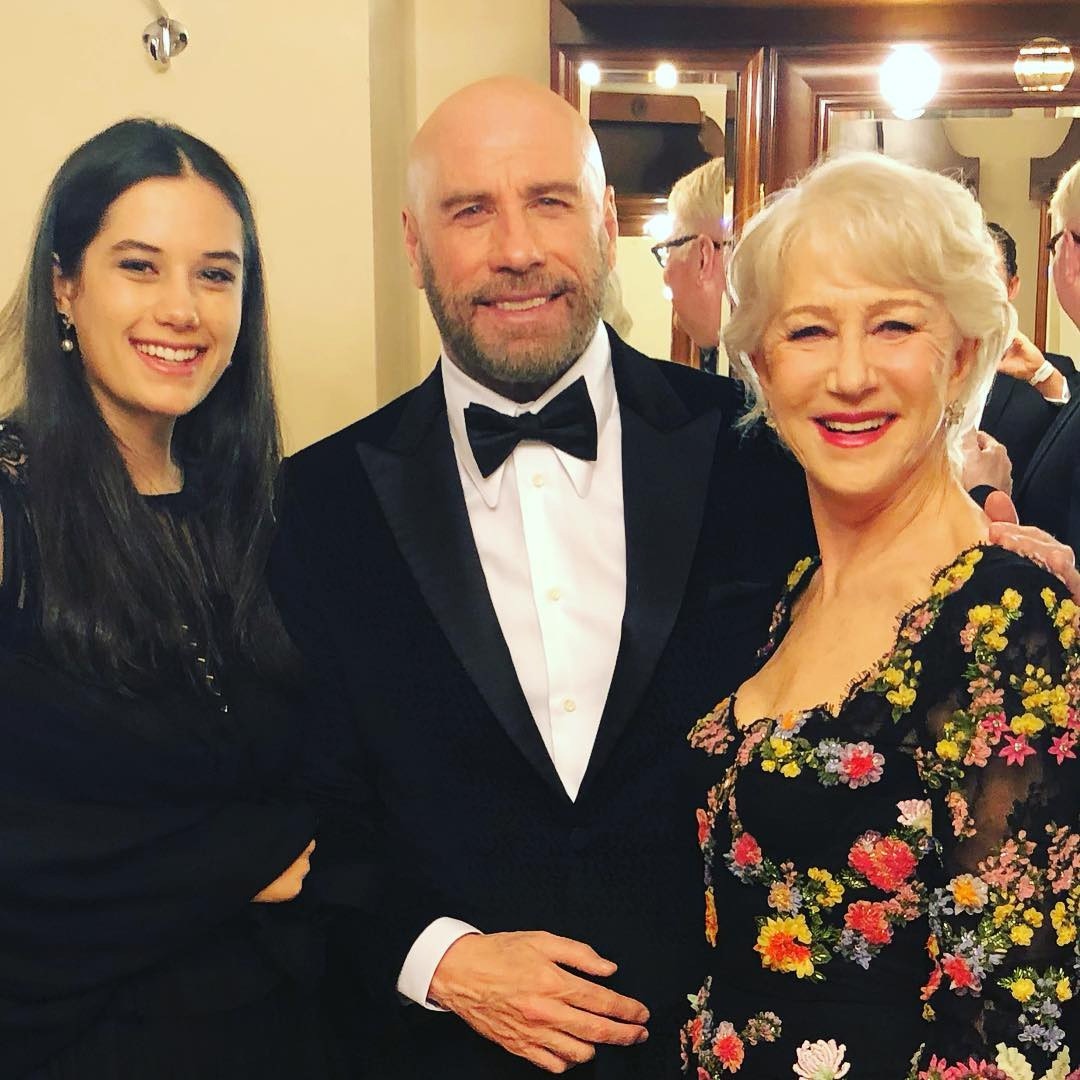 Instagram / Helen Mirren
John Travola's little girl is all grown-up!
The actor brought his and wife Kelly Preston's daughter Ella Bleu Travolta, 18, to the BraVo International Classical Music Awards at the Bolshoi Theatre in Russia this week. Helen Mirren, who hosted the event, posted a photo of her with the two on her Instagram page.
"My very dear fellow presenter at the Bravo Awards with his beautiful daughter," she wrote.
John also posted on his own page a photo of him and Ella, along with his sisters Ellen and Margaret, posing together before the ceremony. Ella wore a chic black dress and her dad wore a black tux. Her aunts also matched in black outfits.
Ella rarely appears at celebrity events but she has accompanied her famous parents to them on occasion.
In 2018, she and then-7-year-old brother Benjamin Travolta joined them at the Cannes Film Festival, where they celebrated John's receipt of the Inaugural Variety Cinema Icon Award. The family also attended the premiere of Solo: A Star Wars Story.
In 2017, John and Kelly brought Ella to the Ambi Gala in Honor of the movie Trading Paint. In 2013, Ella accompanied her dad to the Killing Season premiere in New York. Also that year, she joined her parents at the Oscars Governors Ball.
In 2009, the three attended the Hollywood premiere of Old Dogs. Two years prior, the actors brought Ella to the premieres of Hairspray and Wild Hogs.
Kevin Winter/Getty Images
Even as a little kid, Ella has appeared with her parents at celebrity events. In 2002, at age 2, she attended her dad at a Los Angeles press conference to announce his role as Ambassador-at-Large for Qantas Airlines.