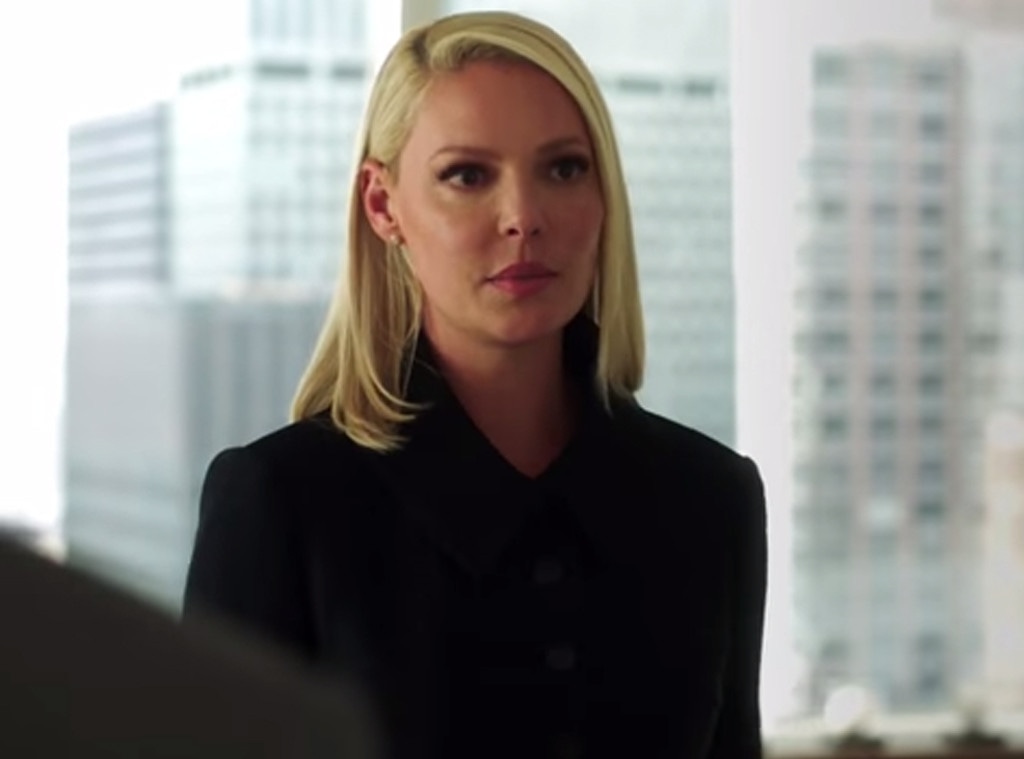 Suits / USA
Katherine Heigl's got herself a new starring role. 
The current Suits star will lead and executive produce the CBS pilot Our House, opposite Timeless' Malcolm Barrett. The multi-cam comedy is about a married couple, Shawn (Barrett) and Bridget (Heigl) who are committed to raising their kids with the love and support Bridget never got as a kid, but discover how difficult that is when they've moved into her childhood home, with her insane parents and siblings back in the picture. 
Per Deadline, Shawn is a therapist, and Bridget tries her best to be as laid-back and progressive as he is, but often finds herself reverting to the old school style of her parents and now has to find a balance between these wildly different parenting styles. 
This is Heigl's first role in a TV comedy, and one of few TV roles Heigl has taken. She's currently on Suits, starred in CBS' Doubt in 2017, NBC's State of Affairs in 2014, and of course, Grey's Anatomy until 2010. She was also the original Isabel Evans on the 1999 version of Roswell. 
For more of the familiar faces on their way into new TV roles, keep on scrolling!