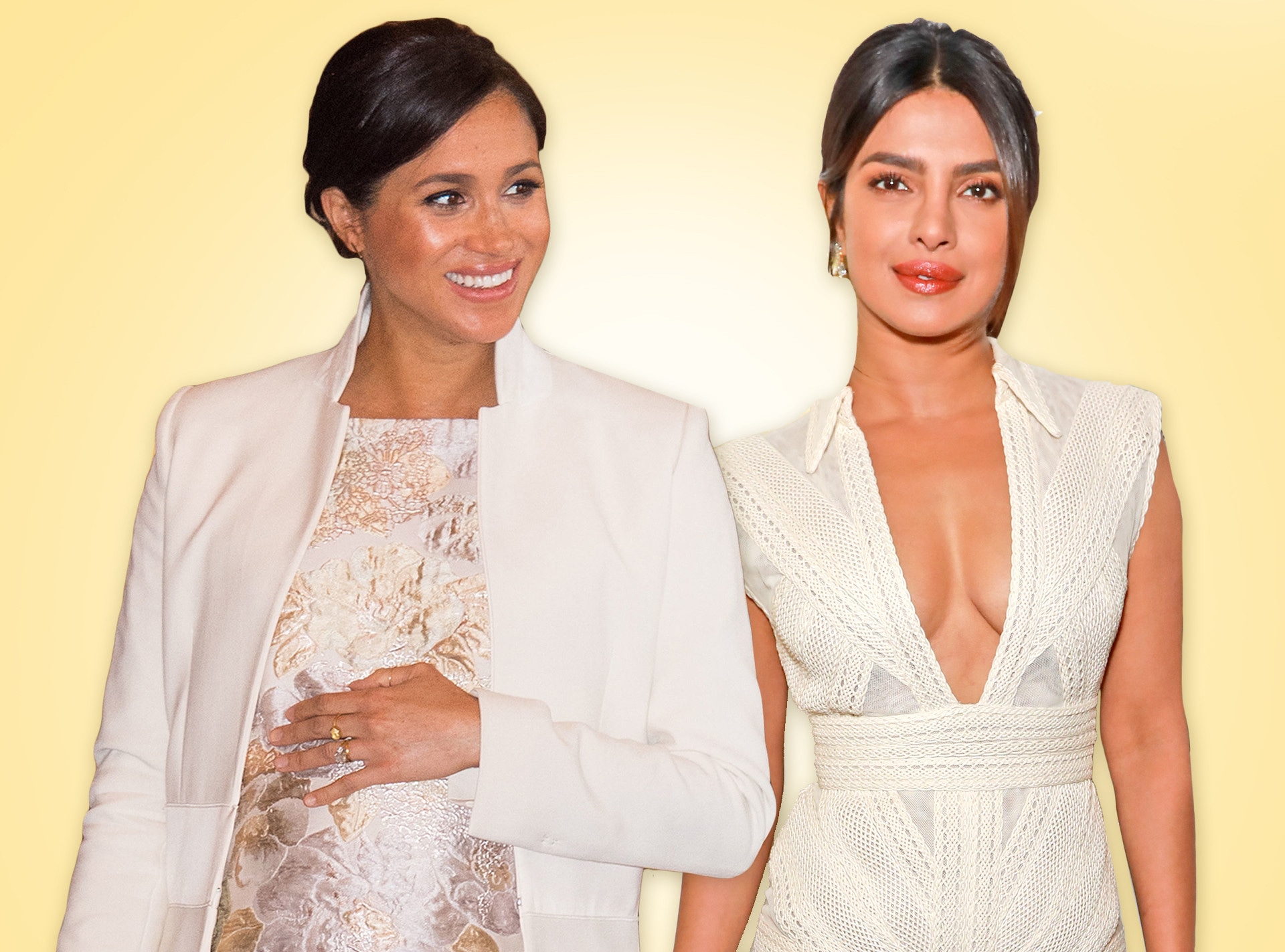 Getty Images
If you feel that Priyanka Chopra and Meghan Markle are friendship goals, then you're not alone.
The two beauties have been close friends for quite some time, and have always supported each other through the good and the bad.
However, as of late, many have speculated the besties are experiencing a fall out, but that couldn't be further from the truth, according to a source.
"All the rumors that Priyanka and Meghan aren't friends anymore are totally not true," a source tells E! News. "Priyanka and Meghan are still very close friends and they talk frequently."
The insider adds, "Meghan confides in Priyanka about the adjustments she has to make with being a royal."
For those unfamiliar, rumors began swirling their friendship was crumbling when the former Suits actress didn't attend Chopra and Nick Jonas' wedding in January.
To fuel the rumors even more, the 36-year-old actress was surprisingly absent from the Duchess of Sussex's New York City baby shower in February. Guests included Gayle King, Amal Clooney, Markus Anderson and Jessica Mulroney.
"Just because Priyanka didn't go to the shower, or that Meghan couldn't come to her wedding(s), doesn't mean anything about their friendship," the source explains to E! News. "They're still very close friends and Meghan considers Priyanka one of her closest confidants."
Despite their absences during certain life events, it's clear Meghan and Priyanka's bond is unlike any other.
When the Duchess of Sussex was chosen as one of Time's Most Influential People of 2018, the Isn't It Romantic actress penned a powerful piece on her friend, writing about Meghan's exceptional qualities.
"More than anything else, Meghan is an important influencer in a world that needs strong public figures to respect and look up to," Priyanka said. "People the world can be inspired by. Meghan, standing shoulder to shoulder with [Prince] Harry, will be a princess for the people."
And when the 36-year-old star and her now-husband first got engaged, the famous pair reportedly jet-setted to London so Nick could meet the royal couple. They allegedly spent time at Prince Harry and Meghan's  country home.
At the time, a source told E! News Nick earned Meghan's seal of approval, saying she was "very excited" for the betrothed pair. "Everyone is very happy and they are definitely a great match."
It appears there's no bad blood here.