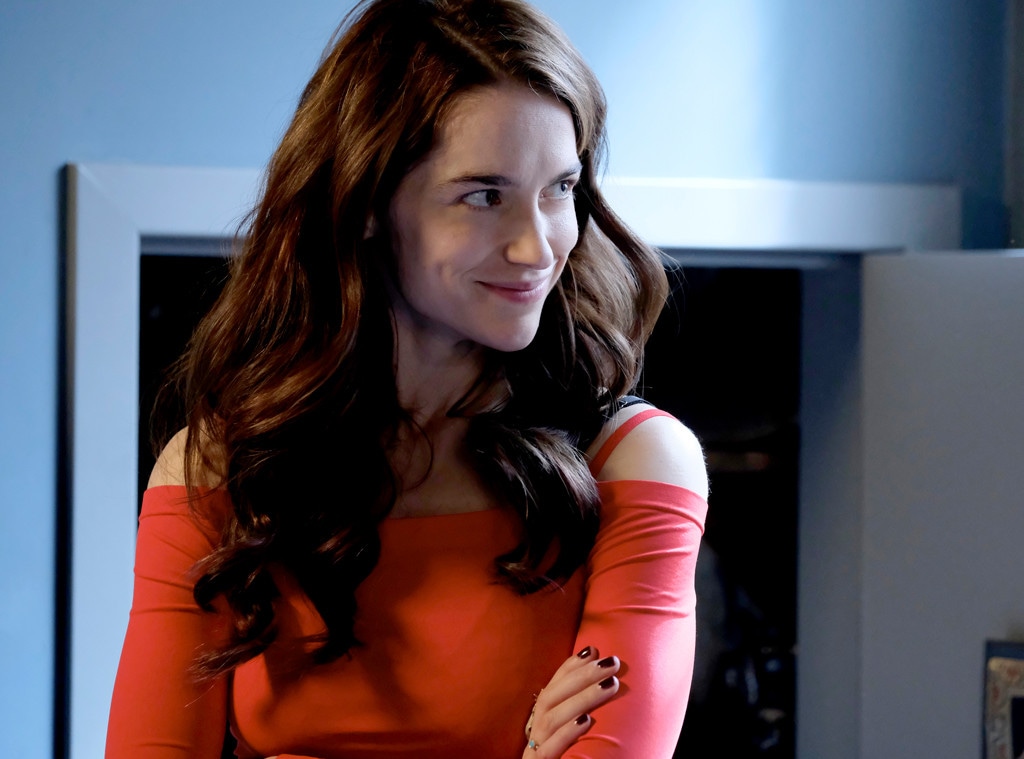 Syfy
Wynonna Earp fans aren't giving up the fight.
After production failed to begin on the fourth season, reportedly due to financial issues on the part of producer IDW Entertainment, Earpers took to social media to voice their support for the Syfy series. Then they took to the streets.
The fans are rallying around the show with the #FightForWynonna tag and took their mission offline with billboards in Los Angeles and New York City, urging IDW to begin production on the People's Choice Award-winning show.
"They've taught us to fight for what we want. Now we want to fight for them," series star Melanie Scrofano told E! News.
After production failed to start, Syfy maintained commitment to the series. However, the network doesn't produce the show that they renewed for seasons four and five.
"Syfy ordered season four of Wynonna Earp from IDW and is completely committed to the series. This has not changed," the network said in a statement.
When reached for an update and response to the continuous fan campaigns, IDW issued a previously released statement.
"IDW is committed to continuing to tell the Wynonna Earp story. Much like the fans, we are passionate about not only the series, but the comics, the characters and the overall message that the Wynonna Earp franchise carries. We are in the process of working out the details for how the Wynonna story will continue and will share new details very soon," a representative told E! News via email.
However, in an interview with The Hollywood Reporter, Adam Wyden, of hedge fund ADW which owns 9 percent of IDW Media Holdings, said it still comes down to profit.
"There's certainly value, but I think the way you have to think about it is, is it worth making Wynonna Earp and taking the risk that you don't sell out the international, right?" Wyden told The Hollywood Reporter. "How do we justify making season four and five if we know we're going to lose money? IDW is working very, very hard to try and sell up the international windows so they can limit the amount of risk. The company wants to make Wynonna Earp."
IDW responded to Wyden's comments in a tweet.
"IDW has its own message. We can speak for ourselves, thank you very much. And we thank all you #earpers for your support—the billboards are amazing — and your encouragement. We stand with you and are doing our part to #FightForWynonna. Stay tuned," IDW Publishing tweeted.
As of now, the #FightforWynonna continues.
(E! and Syfy are both part of the NBCUniversal family.)