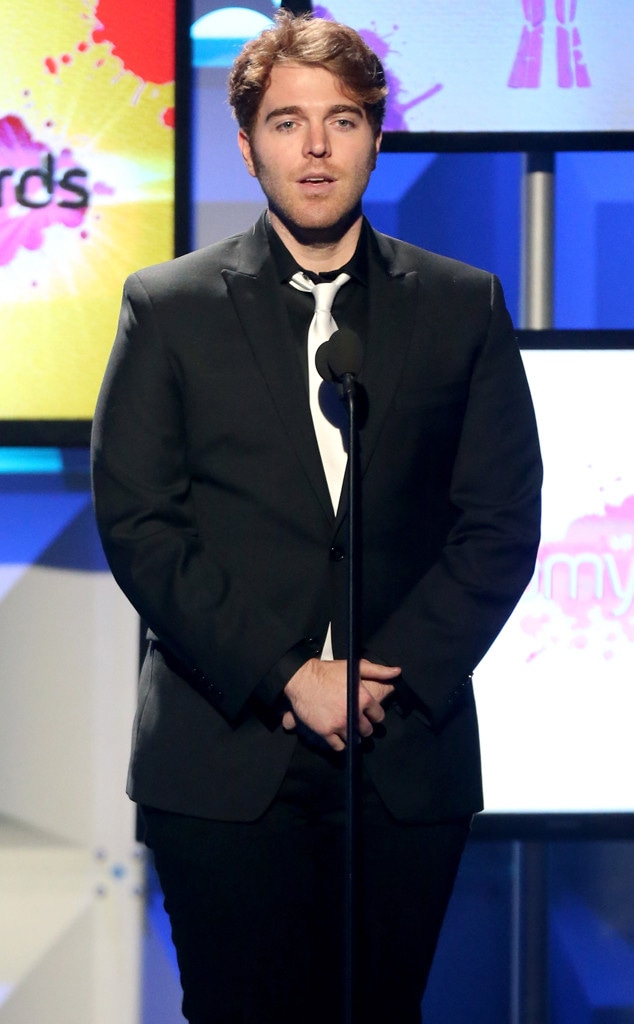 Frederick M. Brown/Getty Images for dick clark productions
Since its launch in 2005, YouTube has proven to be entertainment's great democratizer. 
The video hosting website has made it possible for creators to sidestep the gatekeepers who've made it so hard for so many to break through in legacy media—aka film, TV, and music—and foster a connection directly with the consumer. Got a camera and a computer? Then (theoretically) you too can be a star.
And it's worked. For a generation of entertainment consumers—Gen Z, to be exact—there is no turning on the TV when they get home or heading to the multiplex on a Friday night. No, they just unlock their iPhones, open the YouTube app, and get all the content they need or want. And through that, stars have been born and some serious money has been made. 
But when you remove the gatekeepers and create a path for literally anyone willing to find success of their own making, that means everyone. And sometimes, the people who find their way to the top aren't exactly the most savory of entertainment icons. And the scandals they find themselves embroiled in? They're next level. 
Shane Dawson, a popular vlogger who began uploading to YouTube in 2008 and garnered half a billion views by 2010, is simply the latest personality on the video-sharing site to find themselves forced to answer for some eyebrow-raising past behavior. The self-made comedian has parlayed his YouTube notoriety into gigs with legacy media, including the release of two books, a short-lived singing career, a feature film, and a podcast. And it's that last one that's central to this story. 
On Sunday, March 17, Dawson was forced to clarify remarks made on a 2015 episode from Shane and Friends, remarks that saw him joking about performing sexual acts on his cat after they randomly began circulating on social media. "I didn't f--k my cat. i didnt cum on my cat. i didnt put my d--k anywhere near my cat. Ive never done anything weird with my cats," he tweeted. "I promised myself i wasnt going to make apology videos after last years thing so im just trying to be as short and honest with this as possible."
"That story was fake and was based on a dumb awful sketch idea I had years ago that i never made (THANK GOD) and when the opportunity came up for a funny moment in the podcast I told it as if it was a real story which was DISGUSTING and VERY VERY DUMB," he continued. "My goal with the podcast and with my videos years ago was to tell shocking stories that would make people laugh and scream 'OMG NO U DIDNT!!' and think i was 'soooo crazy'. its embarrassing and i f--king hate myself for it. Now that im making stuff i love and im being myself it feels so much better and i finally feel like im putting stuff out into the world that means something. im not saying i hate everything ive made over the years...theres so many things im so proud of. but all of my offensive jokes, over the top stories, and insensitive jokes are something that still haunt me and something I have to be faced with everyday on the internet. and it never gets easier."
As he concluded his explanation, he apologized for his previous misguided attempt at humor, telling fans, "So im sorry for what i said about my cat, im sorry for what i said about anything or anyone that was offensive, and im sorry for being someone who thought being super offensive and shocking all the time was funny. im sorry for my past. but im really to make it right and i feel like without my past i wouldnt be who I am today and i wouldnt be able to grow & spend my energy on things that actually mean something. this has been the best 2 years of my life & its because ive been able to drop the act & be myself. and im sorry for not doing it sooner."
Dawson's not the only YouTube personality who's been forced to face their digital firing squad for their questionable behavior. Hell, this isn't even the first time he's had to. And compared to the others, he's a Boy Scout. Behold, the 15 darkest moments in YouTube history.