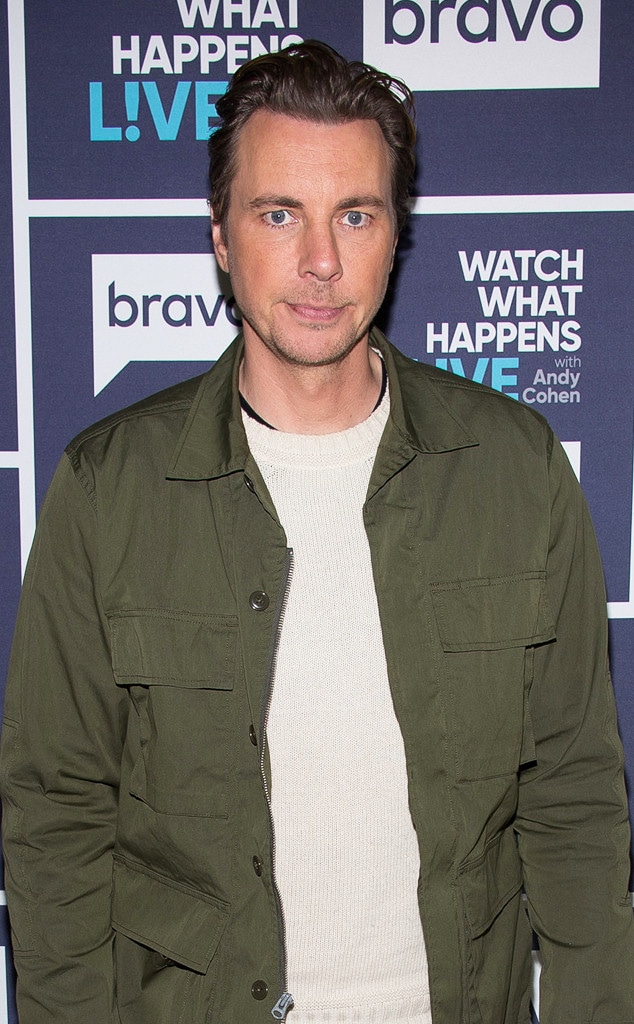 Charles Sykes/Bravo/NBCU Photo Bank via Getty Images
Let's talk about sex, baby!
It's no secret that Dax Shepard and his wife Kristen Bell are open and honest with their kids about love and relationships.
After all, the couple admitted on The Ellen DeGeneres Show that they tried to have the "bird and the bees" talk with their daughter Lincoln at five years old.
But in a new episode of his Armchair Expert podcast with guest Gwyneth Paltrow, Dax opened up about his mindset as his kids grow older.
"It's funny because I tell myself I have a narrative I'm spinning about how I'm going to be as a father of two daughters," he explained. "Currently, I'm of the opinion, I'm super pro sex. I am anti having sex to get approval.  I am anti having sex to get someone to like you or to gain status in a social circle but if my daughters are horny and they have decided they want to have sex, I am very pro sex."
Gwyneth was quick to agree that she identifies herself as pro sex. She also believes her long-time friend is very careful when it comes to parenting.
Armchair Expert with Dax Shepard
"You're a really thoughtful father," she shared. "I'm always so impressed with how intentional you are of your parenting."
Just a few minutes before, Dax also recalled the moment he lost his virginity. As it turns out, he had the unforgettable experience when he was in the seventh grade.
"I lost my virginity intentionally to 'Love My Way' by The Psychedelic Furs in the basement of my house," he shared. "Luckily, we got right to the action and I did not make it to the chorus and then I was just very confused."
"I was terribly young. I was in seventh grade and she was in ninth grade so I was 12 or 13," he added.
When Gwyneth heard the confession, she couldn't help but ask the obvious question. "Who has sex in seventh grade?" she inquired.
"I was also 5' 11". I was ready to do it," Dax explained. We'd tell you more details, but you have to listen to the entire episode for yourself online now.
Dax also appeared on the latest episode of The Goop podcast where he discussed a variety of topics with Gwyneth including raising children with strong self-esteem.
"I think you and I would both agree that modeling that is way more effective than talking. It is much more of a journey for me as it is for them," the actor explained. "Every single kid sees their parents fight, but almost no kid sees their parents make up. You fight publicly and you make up in the bedroom. To get that in front of them, is hard and so much vulnerability. We make a point, we will start to make up in the bedroom and go 'oh f--k I don't want to either, but let's go do this in front of the kids.' We make up in front of them."