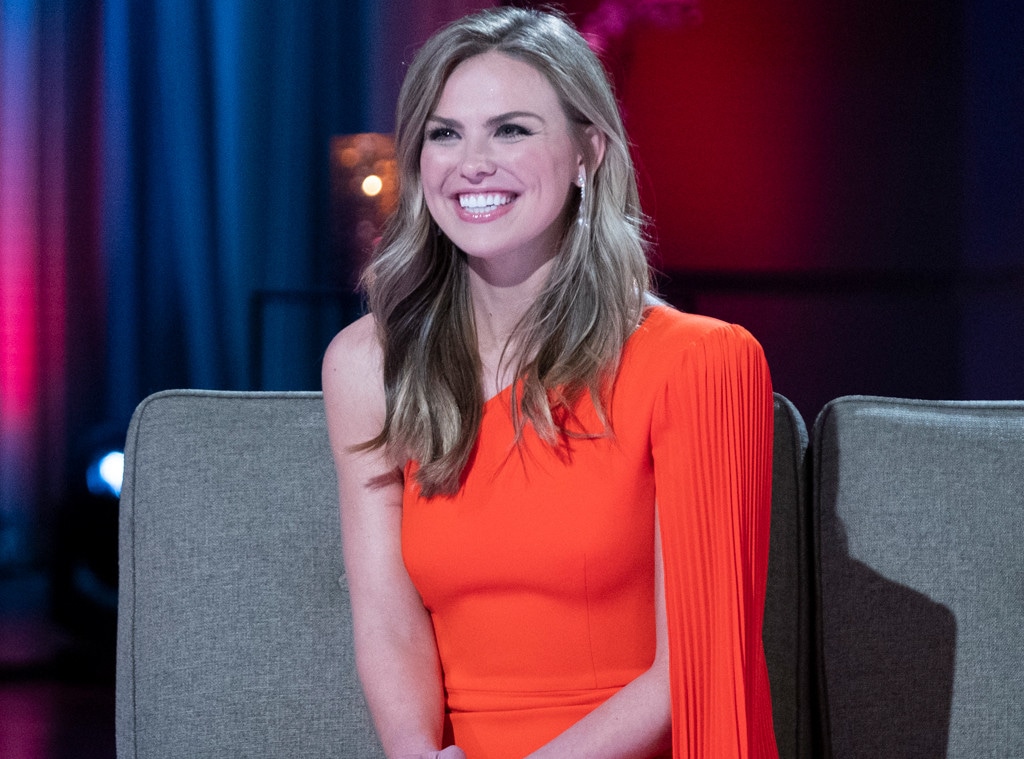 ABC
Hannah Brown made her first talk show appearance as The Bachelorette on The Ellen DeGeneres Show and wasted no time spilling the tea on all things Bachelor Nation.
After coming in seventh during Colton Underwood's season of The Bachelor, Hannah said she did not immediately have Bachelorette conversations. "That's not how it works," she told host Ellen DeGeneres.
"My journey on The Bachelor was interesting. I definitely grew, but I had ups and downs. There were moments where I did not think this would happen. I think the reason I'm here is because I was real, I was myself and I showed every part of myself," Hannah said.
After she left the competition, she said she watched the show and said it was hard for her to see Colton go through everything because she had a relationship with.
"My heart broke for him," she said. "He's a good human and he has good heart, so even the fence jump that was teased as this dramatic thing, it was real, and it was raw. I ultimately just want his happiness at the end of this, so I'm excited to see everything work out for him."
During her time on the show, Hannah said she knew Cassie Randolph and Colton had a connection, but she tried to stay in her own lane and keep Hannah Beast down.
"I can't wait to unleash the beast on some jabroni," she said about her season of The Bachelorette.
She's ready to settle down with a husband, even though she's 24 years old.
"I would not have gone on this show if I hadn't really thought about what was at the end of this," she said.
When it comes to her potential husband, Hannah said she's looking for a good-looking man who is a good human, "good heart, kind, strong."
"But, ultimately, I want at the end of this to know that they know me and know every part of me, not just some version of myself that I packaged together and was like, 'Do you like this?' I think I've done that in the past, the good and the bad, and I want that in return.
Meet Hannah's men below.
The Bachelorette premieres Monday, May 13 on ABC.