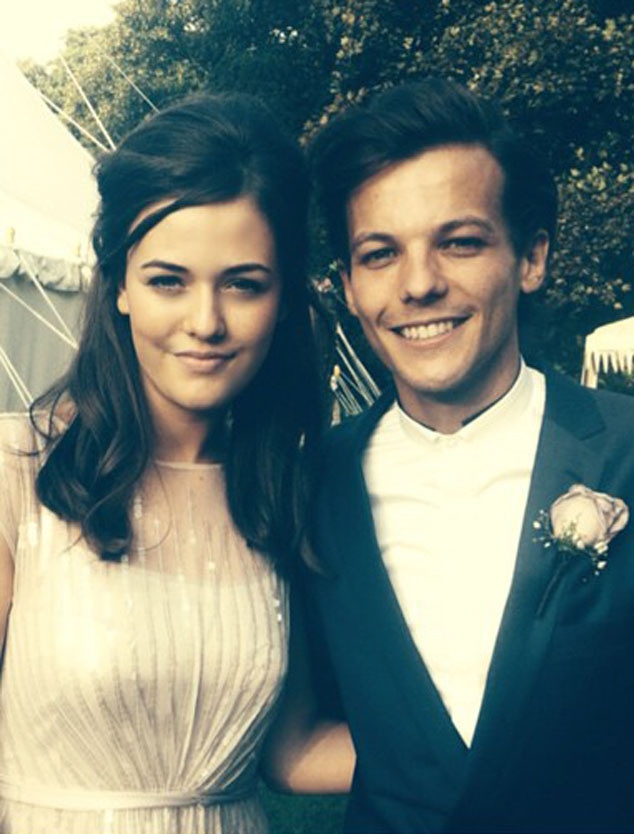 Instagram
More members of Louis Tomlinson's family are mourning their sister, Félicité Tomlinson days after her sudden and tragic death.
Félicité died on Wednesday after a suspected heart attack at her London apartment. Police responded to a call of a female in cardiac arrest and she was pronounced dead at the scene. She was 18.
Her younger sister Phoebe Tomlinson and Phoebe's twin Daisy Tomlinson both took to Instagram on Sunday where they mourned the loss and wrote about their sister's profound impact on the twins' lives. Phoebe shared a photo of a baby Félicité and said she and her family were all "shocked and heart broken."
Phoebe began, "You were my best friend, sister, motivator and person that could make me laugh until I cried. I'm lost without you and the thought of never seeing you again scares me like you wouldn't believe. I will love you forever and ever and you and mama will have a place in my heart until the day I die."
"Please tell me your [sic] watching over us and that you will always remember the way we all laughed together. Our memories will stay with me forever," she continued.
The 14-year-old praised her late sister and called her "the best storyteller" and painted her as a woman who was always there when others needed her.
"I pray that you're in a better place now. We love you like you wouldn't believe. Fly high my beautiful sister," she concluded.
Phoebe also mentioned their late mother, Johannah Deakin, who died in 2016 after a battle with leukemia. She was 43. 
Phoebe is "so glad" that Félicité and her mom are "together now."
"Mummy needed you and you desperately needed her," she wrote.
Daisy, too, posted a photo of her siblings when they were younger and wrote about how "broken" she felt.
"My precious sister. My heart is bleeding. I keep imagining and praying they have the wrong person. Not my sister, my best friend," Daisy wrote.
She mentioned some recent happy memories as well as regrets. "I pushed you away when you tried cuddling me, I thought I would have so many more chances to do that. I would cuddle you a million times over if you were still here, with me. Protecting me from this cruel world," she continued.
Daisy added, " I can hear your voice. I want to hold you, keep you safe. Tell you how much you meant to me and how much I adored you. I'm frightened without you. You've left me feeling alone."
The former One Direction member has not yet spoken publicly about his loss. However, less than two weeks ago he released a new song called "Two of Us" which is all about his mother and how much he misses her.
"This morning I woke up still dreaming / With memories playing through my head / You'll never know how much I miss you / The day that they took you, I wish it was me instead," he sings in the first verse.
He continues in the second verse, "So I will keep you day and night, here until the day I die / I'll be living one life for the two of us / I will be the best of me, always keep you next to me / I'll be living one life for the two of us / Even when I'm on my own, I know I won't be alone."
On March 19, Phoebe and Daisy's big sister Lottie Tomlinson uploaded a slideshow of photos of herself and Félicité on Instagram. She called Félicité her "best friend" and said she felt "incomplete" without her.
"I'm empty. I can't picture my life without you. I wish we could have lived life together for a little longer," Lottie wrote. " Mama needed you and you needed her, you're finally together again. I love you always, Dotty x."
There was even a bit of One Direction sibling love on Lottie's post. Harry Styles' sister Gemma Styles commented on her sentimental photos with a red heart emoji. Phoebe and Daisy also showed their love for their sister. 
"Sisters forever," Daisy commented.
Phoebe added, "I love you so much Dotty" and added the broken heart emoji.
Our thoughts go out to the Tomlinson family and their loved ones during this difficult time.
(This article was originally published on March 17 @ 2:39 p.m.)