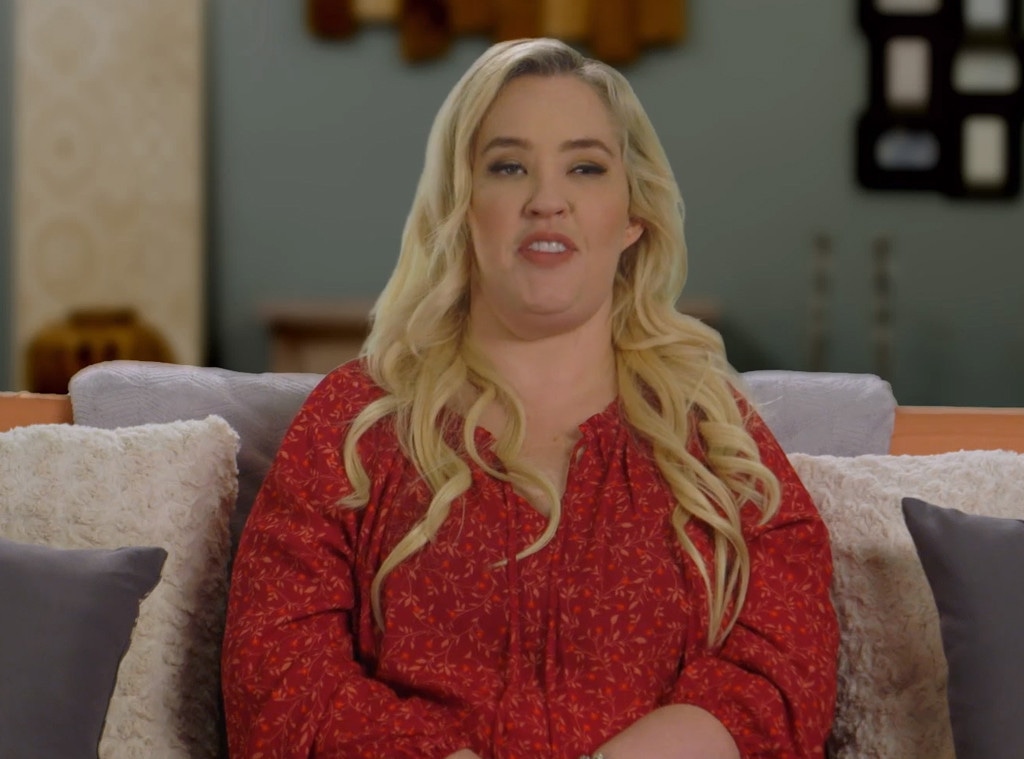 WE tv
Are congratulations in order for Mama June?!
That's the question fans are asking themselves after Mama June: From Not to Hot kicked off a brand-new season Friday night.
In between figuring out her relationship status with Geno, the 39-year-old experienced a pregnancy scare that had viewers riveted.
"I may have put on a few extra pounds," Mama June confessed before getting on a scale. "What the hell? 219 pounds? Either the scale is broken or something is going on with my body. Oh my god. Grandma flow is a little late for her visit this month."
Eyebrows were also raised when she headed to The Six in Studio City, Calif., where she ordered several food dishes for her family.
"Everything tastes good and smells good," she explained to Honey Boo Boo. Anyone else thinking about pregnancy cravings right about now?
Things got even more intriguing when Mama June decided to call her sister and share her prediction.
"I think I'm pregnant. I don't think Geno and his promise ring meant for stuff to happen. I mean, hello! We already have eight kids between us," she shared. "We're trying to work through things and now, how are we going to handle this one?"
While we'll have to tune in next week for a more definitive answer, the previews may have just confirmed the pregnancy news.
"Mama kicked us out because she's pregnant," Pumpkin is heard telling her husband before Mama June spreads more doubt into our minds.
"If I'm pregnant, he better get his s--t together," she shared in a later scene. Something tells us this story isn't over just yet.
Mama June: From Not to Hot airs Friday nights at 9 p.m. only on WE tv.