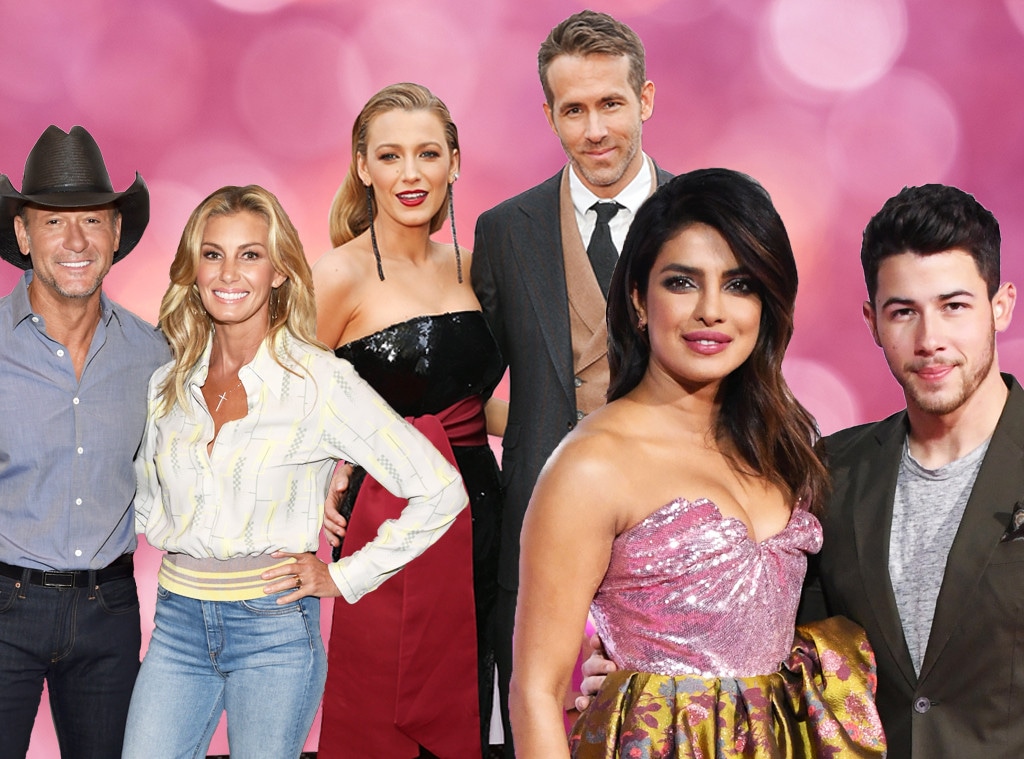 Getty Images
Happy Monday everyone!
After a relaxing weekend it's time to get back into the voting game with another round of our Ultimate Power Couple Tournament.
For a few weeks now we've been listening to you and your votes on which hot Hollywood couple should be named the winner of our March tournament and we are only a few rounds away from crowing them.
We started with 64 badass pairs and as of today the competition has been narrowed down to the final four couples. In order to get here Tim McGraw and Faith Hill had to beat Ellen DeGeneres and Portia de Rossi, while Nick Jonas and Priyanka Chopra battled it out against Emily Blunt and John Krasinski to earn their spot.
Blake Lively and Ryan Reynolds beat Kristen Bell and Dax Shepard and Gwen Stefani and Blake Shelton came out on top when facing Tom Hanks and Rita Wilson.
Now that you know the final four fierce couples in this round, it is time to vote and vote and vote.
By Thursday of this week we will have our final two pairs, which is just insane. Which couple will win it all is up to you, but before you can name the winner you must vote for which of the final four power couples will make it to the finals.
Thanks for voting, this round is now closed!
Power Couple Tournament: Final Four