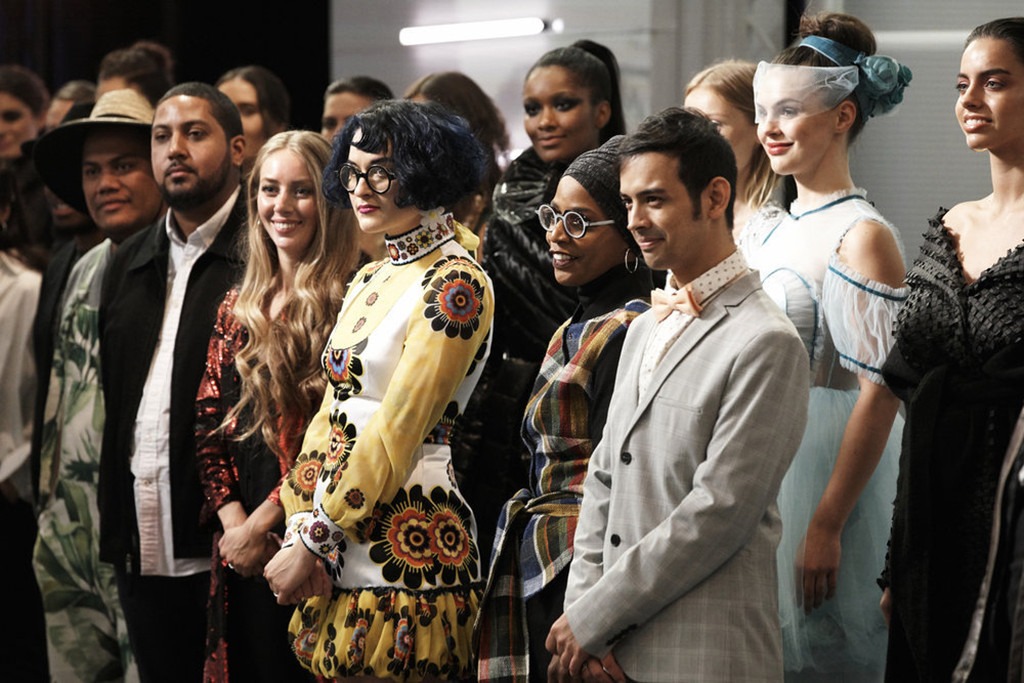 Bravo
Not gonna lie, we gasped when the new Project Runway designers walked into the new workroom. 
After so many seasons in that cozy, colorful little space, the show has graduated into a much bigger, chic-er, more Instagram-griendly workroom, a sign that this ain't your mother's Project Runway. This Project Runway is cool, modern, hip, and woke to 2019, at least in theory, and mostly in practice. 
The show has its first trans model this season, and the models are of all shapes and sizes, assigned at random, with no designers complaining when they have to design for someone larger than a size four. And now the designers have to take Instagram photos to go with their looks which does, in 2019, make a whole lot of sense. 
Of course, even when there are new judges and a new host and a new mentor and a new work room, some things will never change, like the satisfaction of watching the mean designer go home over the nice one. 
Designer Frankie struggled throughout the episode with her bodysuit, mostly because she bought the wrong kind of material and struggled with the hidden zipper, and her model turned out to be much taller than expected. By the end, multiple other designers were helping her out, much to the annoyance of Cavanagh, another designer who had already been complaining about the beds in the fancy apartment the designers were living in and the fact that she had to take a picture with an iPhone and just about everything she could complain about. 
Then she ended up designing nothing more than a simple black crop top and a simple black skirt, despite an inspiration photo of a woman in a fabulous white skirt suit surrounded by balloons. Frankie's bodysuit was not great, but it was at least a design, and so she stayed while Cavanagh was sent home. 
The top two designs, by Tessa and Rene, were both great, but other than that, we weren't all that impressed by this first runway show. Everybody always gets better as the show goes along, but for some reason we were expecting something spectacular in this first showing of the new era of the show. 
As for the new cast, Christian Siriano is already proving to be a pretty good Tim Gunn replacement, especially considering all the experience he's got, and we may already be in love with Elaine Welteroth. 
All in all, Project Runway 2.0 is off to an interesting start. 
Project Runway airs Thursdays at 8 p.m. on Bravo. 
E! and Bravo are both part of the NBC Universal family.