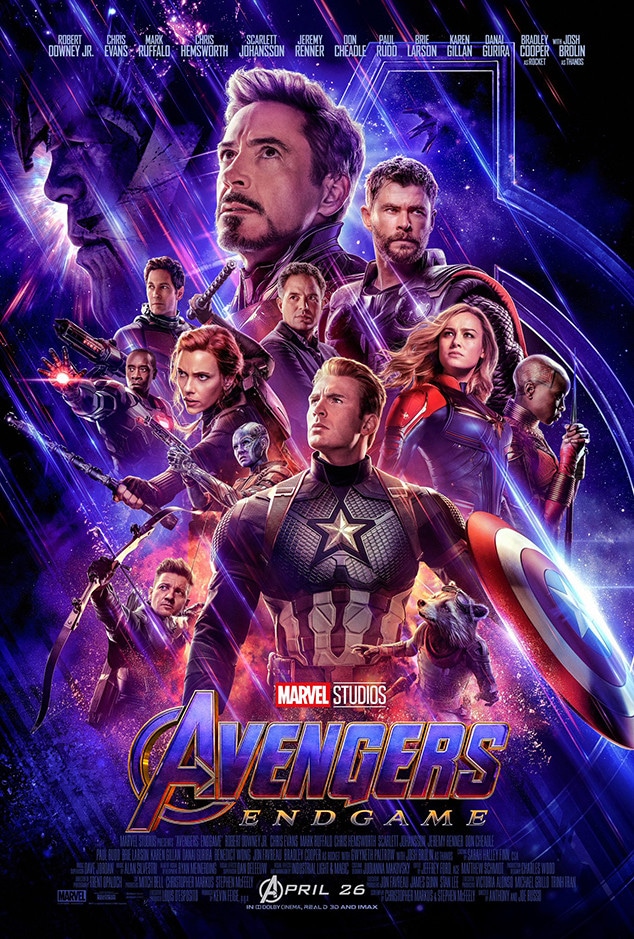 Marvel
Marvel hears their fans loud and clear.
On Thursday morning, the movie studio kicked off the day by releasing a fresh ad for their upcoming project.
"Check out the new poster for Marvel Studios' #AvengersEndgame," Marvel wrote on social media. "See it in theaters April 26."
Sounds pretty cool, right? But many moviegoers were disappointed to see Danai Gurira's name left off the top billing on the poster.
The Black Panther actress, who plays Okoye in the franchise, was the only star on the poster to not get her name at the top. And while she was included on the bottom on the poster, Danai was next to others like Gwyneth Paltrow and Benedict Wong, who don't appear on the poster.
After fans started speaking out on social media and online, Marvel was quick to adjust and decided to share a new version of the poster.
"She should have been up there all this time," the studio wrote on Twitter Thursday afternoon. "Check out the official Marvel Studios' #AvengersEndgame poster. @DanaiGurira #WakandaForever."
For those not up to speed on the franchise, Avengers: Endgame picks up after the devastating events of Avengers: Infinity War. While the universe may be in ruins, the Avengers assemble once more in order to undo Thanos' actions and restore order to the universe.
Previously, Danai opened up about being so excited to be part of the Marvel franchise with so many important female characters.
"I'm insanely thankful to be alive at the moment I am alive, and I don't take it for granted that so many women before me have had to navigate and push for more representation, and I get to benefit from the fruits of their labor. I've seen that evolution before I started acting to now," she shared. "You can feel that, the shift, and it is a really exciting thing when you see there is a lot of attention paid to the position and the contribution to the female characters."
Avengers: Endgame officially hits theaters everywhere on April 26.