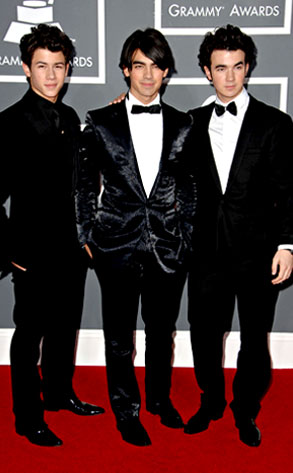 Steve Granitz/Getty Images
Are the Jonas Brothers just not that into their 'rents privacy? Now the J-dudes may not have reaped movie glory this past weekend, but we don't feel too sorry for them—money is the last thing these young'uns need to fret about in this crap economy, and same goes for their parents. Right? Hmmm.
The boys purchased a posh, very expensive home in the gated Vaquero community in the upscale Westlake area of Texas this past summer for their mom and dad to live in. Too cute that these kids are looking out for those who spawned them. Only thing is, these three kiddies wouldn't be caught dead living there full-time.
Here's why: