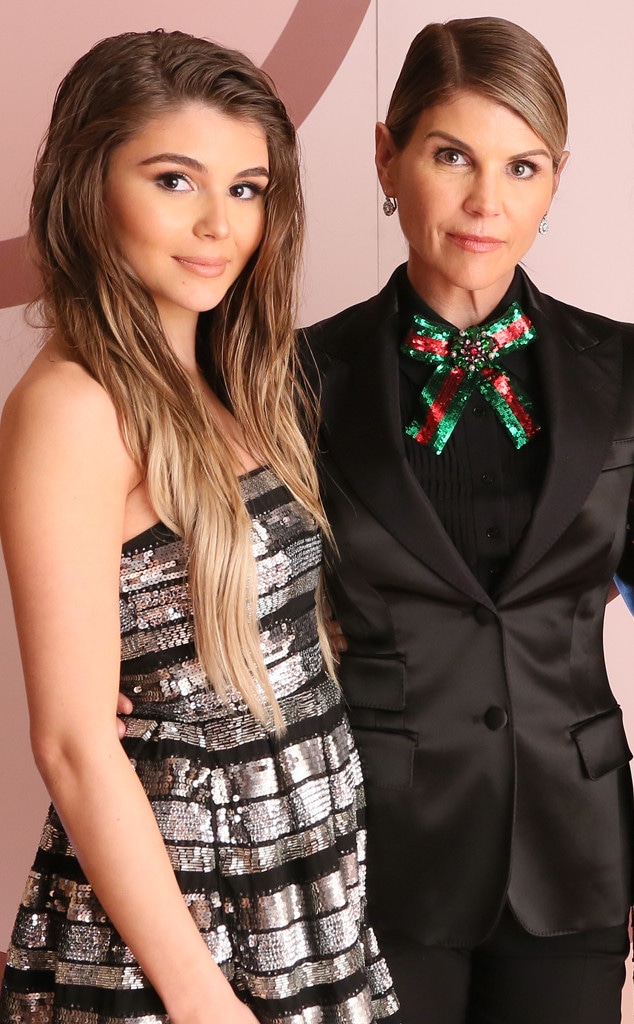 Gabriel Olsen/Getty Images for Sephora Collection
There's no concealing this fallout for Olivia Jade Giannulli amid the massive college admissions scandal. 
Earlier this week, news broke that the 19-year-old's famous parents, Mossimo Giannulli and Lori Loughlin, were charged with alleged conspiracy to commit mail fraud and honest services mail fraud in connection with an alleged college admissions scheme. "Beginning in or about 2011, and continuing through the present, the defendants—principally individuals whose high-school aged children were applying to college—conspired with others to use bribery and other forms of fraud to facilitate their children's admission to colleges and universities in the District of Massachusetts and elsewhere, including Yale University, Stanford University, the University of Texas, the University of Southern California, and the University of California—Los Angeles, among others," an affidavit in support of the criminal complaint alleged.
The affidavit further claimed that the couple "agreed to a pay bribes totaling $500,000 in exchange for having their two daughters designated as recruits to the USC crew team—despite the fact that they did not participate in crew—thereby facilitating their admission to USC." The couple are parents to Olivia and 20-year-old Isabella Giannulli. After surrendering to the FBI early Wednesday, Loughlin was released on $1 million bond later that afternoon. 
The news has put a major spotlight on the family and fellow defendants, including Felicity Huffman. For Loughlin's daughter Olivia, who has amassed nearly 2 million subscribers on her YouTube channel, the attention has been on her brand and large following, particularly considering she chronicled parts of her life at college on her public platforms. The teenager has worked with a handful of brands, including Sephora, where she collaborated on a face pressed powder palette bearing her name.
However, amid the news, the beauty chain recently announced that they have severed ties with the social media influencer. 
"After careful review of recent developments, we have made the decision to end the Sephora Collection partnership with Olivia Jade, effective immediately," the company said in a statement. 
Back in December 2018, she shared a video documenting the process of making the product as well as a tutorial using the palette. 
"Thank you so much for everything & thank you to Sephora Collection for partnering with me," she wrote in the description for the YouTube video. "Seriously a dream come true. Wow."
However, on the heels of the scandal, the palette was met with scathing reviews online and has since been removed from Sephora's website.
Meanwhile, the clothing collection she created with Princess Polly and announced back in November 2018 is no longer live on the retailer's website.