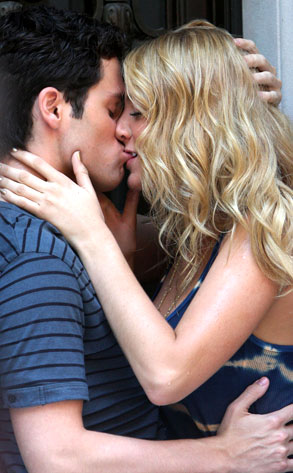 PacificCoastNews.com
Oh, CW. You cruel, cruel network! Not only have we gone a good month without such a peep from the lovely voice of Kristen Bell regarding the latest 411 on our favorite Upper East Siders, we still have two more weeks to go before the next new episode of Gossip Girl.
Thankfully, though, to scratch you G.G. fans' itch, I have the answer to the No. 1 question you've been asking: Is there any hope for Dan and Serena? Plus, the latest on Georgina Sparks (Michelle Trachtenberg).
Also, who wants to know which Lost character will be undergoing a radical change in tone this season?
Or what about the upcoming One Tree Hill wedding?
Or Amy Ryan returning to The Office?
No? None of that sounds appealing? Well, read on for this week's roundup of exclusive TV scoop anyway...
Sharan in Birmingham, U.K.: Just watched ER season 15, ep five. Is Shane West returning again? Or was that it? Please help, I have to know.