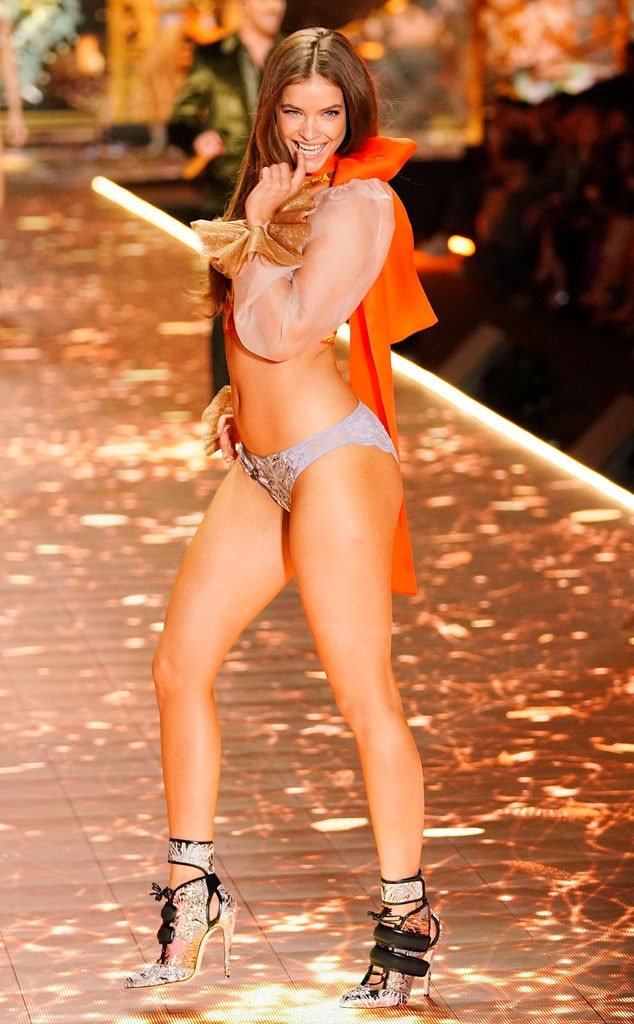 J. Lee/FilmMagic
Dylan Sprouse could not be prouder of girlfriend Barbara Palvin for becoming Victoria's Secret's newest Angel.
The company and the 25-year-old Hungarian model announced the news on Thursday. An Angel is a Victoria's Secret brand ambassador, and Palvin now joins the likes of Candice Swanepoel, Behati Prinsloo, and Lily Aldridge, plus alumni such as Alessandra Ambrosio, Adriana Lima, and Tyra Banks. Palvin had walked the runway in the annual Victoria's Secret Fashion Show in 2012 and again last year.
"The missus has a big announcement, officially a VS angel!" Sprouse wrote on Instagram. "Proud of all the work you've done leading up to this and here's to more years of success and a little less Ben and Jerry's ice cream."
"The missus? Do I heard wedding bells??" a fan asked, to which he responded, "all ya'll need to chill."
In a Victoria's Secret montage video, footage of Palvin walking the fashion show runway is shown.
It is also noted that she has 10.9 million followers on Instagram. The most famous Angels, past and present, such as Swanepoel, Ambrosio and Lima, have a bit more or less than that, while most of their peers have half that number of followers.
"OFFICIALLY A @victoriassecret ANGEL !" she wrote. "I don't know where to begin but I'll try: I never thought it would happen and it has exceeded all my expectations. I'm very excited to announce that I'm officially a @victoriassecret ANGEL!"
"Thank you for believing in me," she said. "There were times where I let my own thoughts hold me back and it was a hard climb away from those but my family, my team, [L Brands Chief Marketing Officer] Ed [Razek], and everyone at VS they were always there to support me and uplift me. I am proud to represent Hungary, and most importantly, all of you in this new chapter of my life! Thank you all so much again ♥️♥️♥️."
"You know what, it's hard to see like from these interviews and I guess just from the Instagram posts and stuff how hard she's really worked to do this," he told E! News. "So I think the best part for me is just knowing that like after all of that, it really paid off. So I'm excited to see the coalescence of all that work."
After the fashion show, Sprouse brought Palvin Shake Shack burgers.