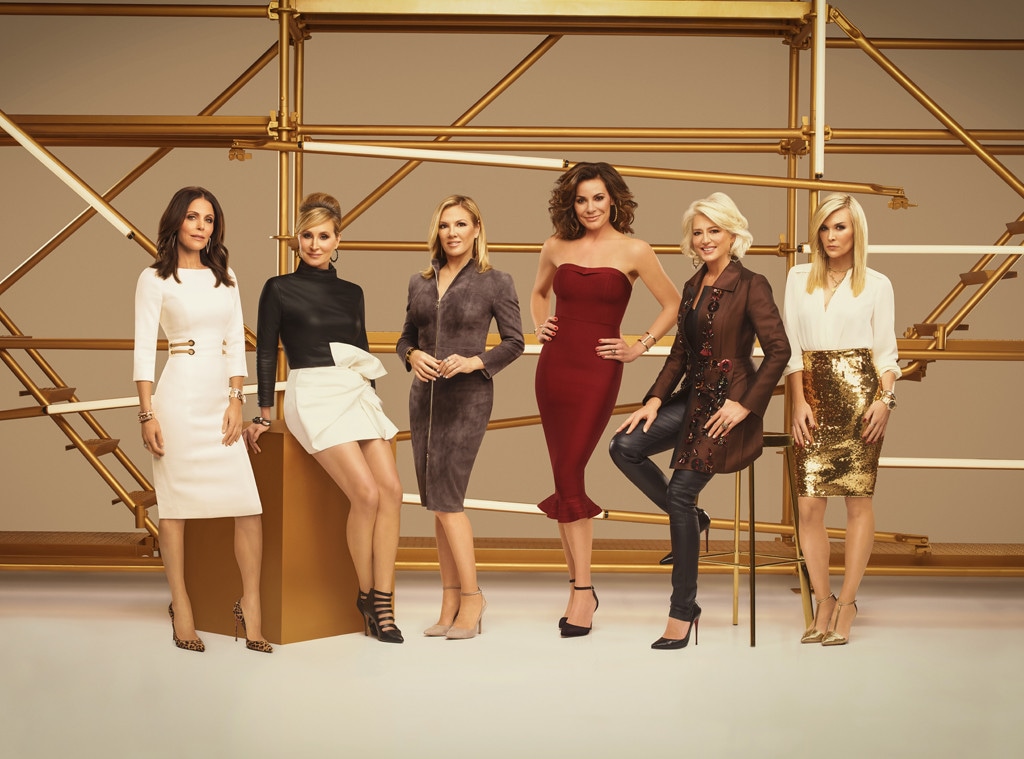 Bravo
First there was Jovani, now, there's Tyler Perry? What does the multi-hyphenate performer have to do with a beef between Dorinda Medley and Luann de Lesseps on The Real Housewives of New York City? Quite a bit, actually.
In the second episode of RHONY season 11, Dorinda refused to "bend a knee" and call Lu to put their past issues behind them. Dorinda reiterated she feels like she has been there for Luann through thick and thin, she wasn't heckling her at the cabaret performance and they should just be able to move on. Luann wants an apology. It all started when they were in Colombia, and months later there's still bad blood. Dorinda refused to call Luann, but she did send her a text message.
"When you haven't forgiven those who've hurt you, you turn back against your future. When you do forgive, you start walking forward," Dorinda sent, ending the quote text attributing it to the source, "Tyler Perry."
This elicited laughs of disbelief from those who read it, including Bethenny Frankel, as well as Watch What Happens Live with Andy Cohen guest John Oliver.
"It's excellent. I just think it's A+ passive aggression. I just don't think there's anything that can get funnier as a quote than putting Tyler Perry on the end," Oliver said. "It's perfect."
The host of Last Week Tonight said he was on Dorinda's side of the feud only because of the quote. "I just think antagonizing people with Tyler Perry quotes is really—why else are we alive? You have to respect the game," he said.
"We were trying to make up. That was not the right move. She's in the Hamptons, she didn't call me to say hello," Luann said.
"Hate the player, love the game. That was an amazing piece of shade," Oliver said.
Luann said she knows Oliver loves Dorinda, she does too.
Perry has yet to respond to making his way into RHONY drama.
The Real Housewives of New York City airs Wednesdays, 9 p.m. on Bravo. Watch What Happens Live airs Sunday-Thursday at 11 p.m. also on Bravo.
(E! and Bravo are both part of the NBCUniversal family.)