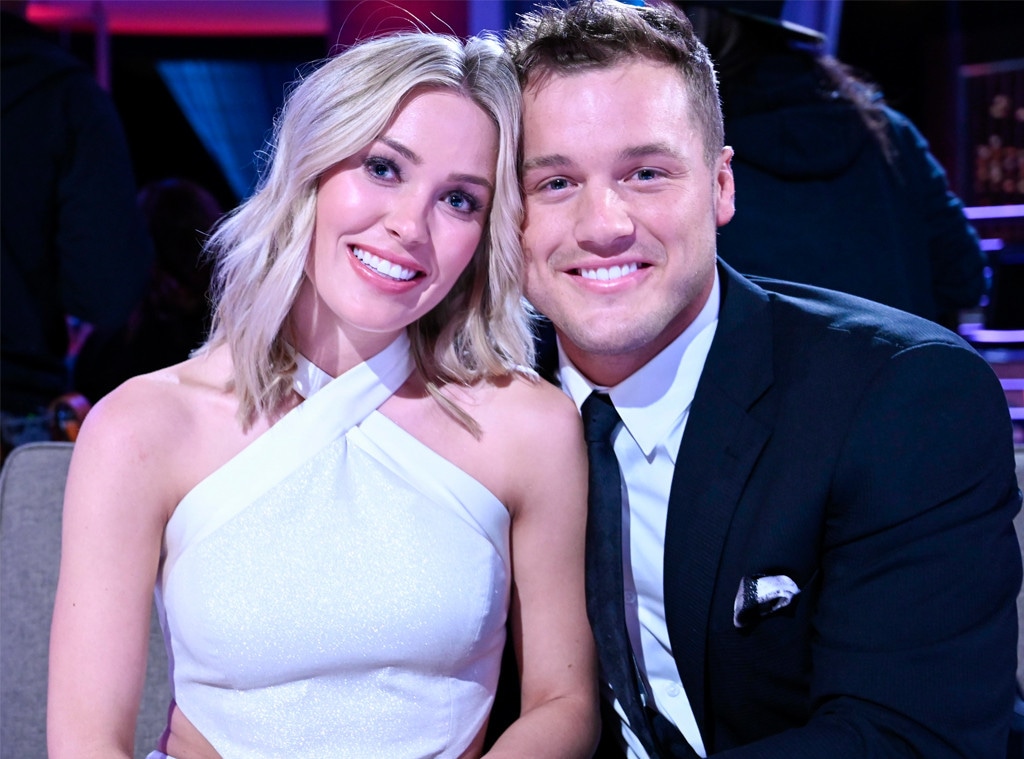 ABC/John Fleenor
Colton Underwood and Cassie Randolph's love story has officially come to its television close, but it's just the beginning for these two.
On Tuesday night, viewers turned on their televisions seeking answers as to how Cassie and Colton's relationship turned out. A long 24 hours prior, Colton broke up with Hannah G. and Tayshia after telling them both that he was really in love with Cassie. Hannah G. grilled the former NFL player about their relationship and sought answers about their breakup. Tayshia, on the other hand, seemed to find closure after her conversation with the leading man.
For the rest of us viewers, however, Colton's future with the speech pathology student still hung in the balance. In this dramatic and 4-hour long finale, Colton told Cassie about breaking up with the other two women and that he was so distraught over her breaking up with him that he jumped a fence.
The two of them finally agreed to take things "day by day." The 27-year-old seemed set on fighting for Cassie and never giving up on their relationship despite Cassie admitting at one point that she didn't really want to be in a long-term relationship. Colton's parents seemed a bit skeptical when they met her in Mallorca, Spain, but Colton insisted that he was in love and nothing they could say could stop him from trying to win Cassie's heart.
Cassie and Colton seem happy as can be. They glowed while chatting with Chris Harrison during the finale and put anything they couldn't articulate in front of a crowd onto social media instead. Colton has already promised on Twitter that our feeds will be filled with their cute couple moments together, so don't say we didn't warn you.
Minutes after the finale aired and Hannah B. gave out her first rose as the official new Bachelorette, both Colton and Cassie shared romantic photos of each other spoke out about their relationship. Colton said his words will "never fully articulate the feelings" he has for his love.
"You are the most incredible person whom I have ever met, you have the kindest soul and the sweetest heart. You changed my life for the better and made this year the best year of my life," he wrote. "I can't wait for our adventures ahead... I have my best friend. I have my girlfriend. I have my future fiancé [sic]. I have my future wife. But most importantly I have you."
The now-former Bachelor concluded, "Let's do this thing they call life... together... forever. I love you @cassierandolph."
Cassie, too, posted a picture of them kissing while on one of their dates together. "Stepping out of the limo on night one, I had no idea what was in store for me. The saying 'God always has bigger plans in mind' has never felt more real to me than it does now," she began.
The 23-year-old shared that she was "unbelievably grateful" for the experience and the friends she made on the show. She went on, "Everyone who has been beside me throughout these past 6 months (during filming and post), has helped me grow in ways that I couldn't ever have imagined. I've learned things about myself, relationships, and life in general, that I would never have known otherwise. Thinking back to before I was cast on The Bachelor S23, I get chills realizing just how crazy it is that ONE THING has the potential to change life SO MUCH."
Cassie took a "much-needed" social media hiatus last week and learned some important lessons along the way: "stay true to myself."
Her lesson continued, "Being real is something we ALL owe to ourselves. Regardless of the outcome, that is the one thing we can do to guarantee no regrets… to make the best decision we can in the moment."
Not long after, she shared a mirror selfie of them kissing and gushed about her boyfriend even more. She wrote, "Walking into this experience, I honestly wasn't sure that true love could come from it. It hasn't necessarily been the easiest road to get to where we are, but if that's what it took to get here, then every single twist and turn has been undeniably WORTH IT."
She praised Colton for showing her "the purest, strongest love that any girl could ask for" and the fact that he hopped a fence. She even said, "I'd jump a thousand fences for you."
Colton told People in their newest issue that he and Cassie aren't engaged yet, but she'll "one day" have a ring on her finger.
"We definitely talk about our future engagement," Cassie chimed in. She's still in Huntington Beach whereas Colton just became a California resident and made the move to West Hollywood. They are hoping to buy a house together in her hometown soon, but they "probably won't move in together until we're engaged or married."
As Cassie and Colton's Bachelor storybook  can officially say "And they lived happily ever after," take a look at the gallery below to see how other Bachelor Nation couples have fared.